Birthdays of your loved ones are always special and important. It is the day when you get an opportunity to express your love and pamper the most important people in your life with endless love and amazing gifts.
Also, when it comes to gifting, you try your best every year to give them the most outstanding and perfect birthday present to them.
However, if this year you are running out of ideas or don't have anything much left to give them, birthday flowers can always be an optimum choice for your rescue.
In this guide, we will walk you through some of the most amazing and effective tips that will help you determine what type of birthday flower arrangements you should consider giving your loved ones depending on your relationship with them.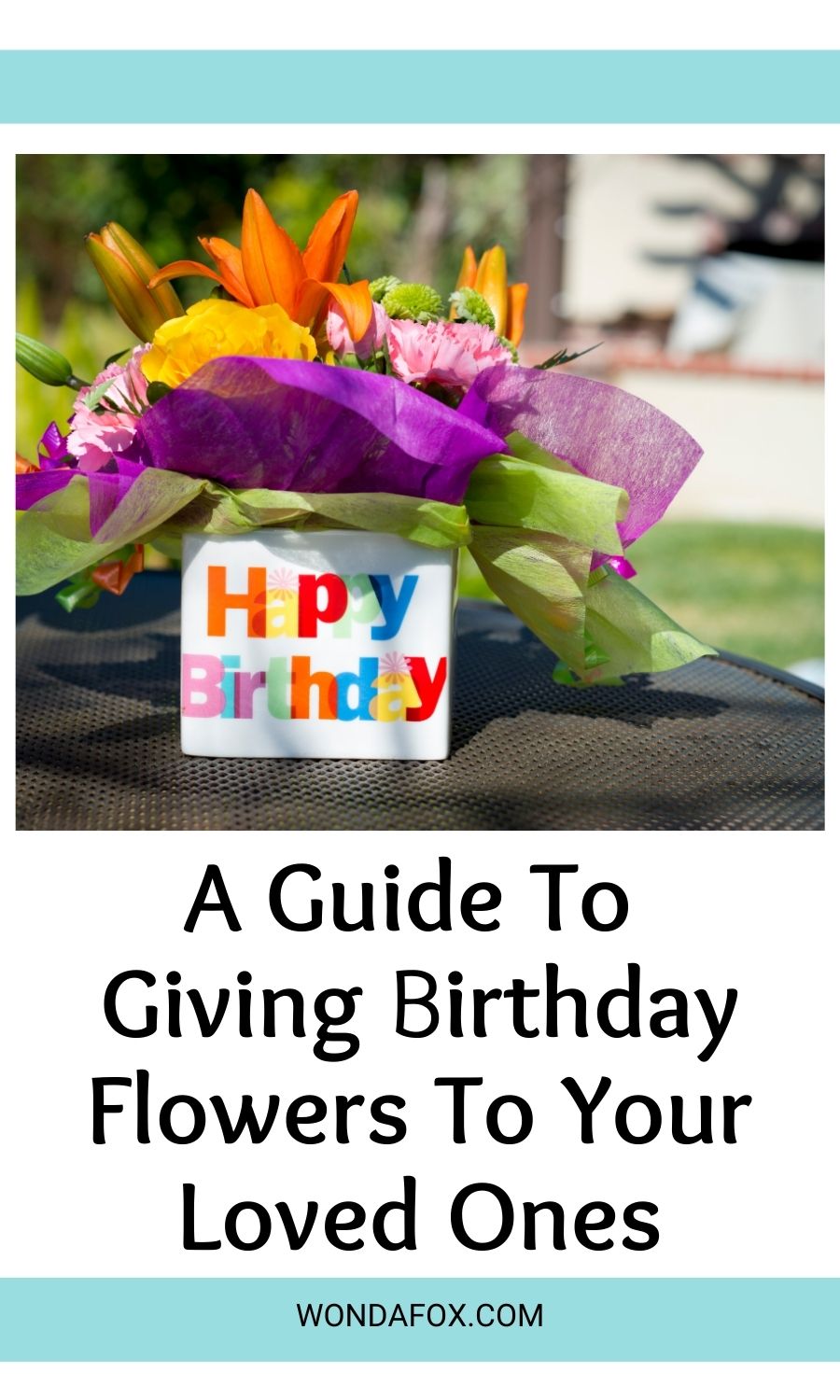 Birthday guide to giving birthday flowers to your loved ones
Giving flowers to your better half
When it comes to giving flowers to your better halves, you should always consider giving flowers that offer a romantic touch. Red roses, lilies, peonies, and tulips are considered the most romantic flowers out there.
You arrange a bunch of these flowers available in different colors into heart shape arrangements, the first letter of their names, or other romantic structures that define your relationship the best.
Giving flowers to your close friend
Yellow color flowers are generally considered the flowers of deep and meaningful friendship. Therefore, gifting them a bunch of red or romantic flowers might look odd and make things more awkward between you two. You can consider gifting them light shade flower arrangements such as light yellow, pink, blue, and more.
Giving flowers to your family
You might not have to think twice or give it much of a thought while giving flowers to your family members or extended family members.
If you are planning to give flowers to your mother, father, or other close relatives, then you can consider giving them a bunch of their favorite flowers. You can also add some meaningful gifts to make your present more valuable and memorable.
Sending flowers to someone who lives afar
With the help of the online birthday flower delivery option, you can easily send flowers to your loved ones living far from the end of the world. Giving flowers to your close people based on their birthday month is one of the greatest ways to add more meaning and weight to your present.
Reasons to give flowers on birthdays
Here are some reasons why flowers can be the perfect birthday gifts for your loved ones.
1. Elegance and simplicity
Undoubtedly flowers are the most elegant and aesthetic gifts available in the market. Flowers are the touch of nature that can brighten up your day to the next level.
A bunch of beautiful flowers can help you bring an instant smile to the face of your loved one and light up the mood of the event.
2. They are a special reminder
Beautiful flower arrangements can help you create memories with your loved ones that can last a lifetime. A stunning flower bouquet can act as a reminder for the person receiving them of the love and bond shared between you two. When taken proper care of, these flowers can last for a very long period of time.
3. Go well with other gifts
If you have already planned certain gifts but those are not enough to give your loved ones, then a bunch of beautiful flowers can act as a perfect complimentary gift for the purpose. You also consider gifting chocolates, soft toys, jewelry, bobblehead, and more along with flower arrangements.
4. Clutter-free
Flower bouquets and floral arrangements are clutter-free. They are light and easy to carry and they create much clutter when mixed with other flowers. The person receiving then can preserve the same for days to add aesthetic and appealing value to their home.
You can include handwritten notes or poems in your flower arrangements to express your most heartfelt emotions and feelings to the person receiving them.