Did you know that the Bible is filled with God's promises and blessings for us? Life isn't always easy, and it can be frightening and unpleasant at times.
But, no matter what life throws at you, it's critical that you rely on God's word and put your faith in his promises. God is a trustworthy God who keeps his promises.
So all you have to do now is believe. And you must know what He promises in order to believe. Some blessings verses have been listed here to remind you of God's promises and love for you.
Prayer for abundant blessings
Merciful Lord, I've come before you today to praise you and thank you for everything you've done for me. I ask for your grace and divine favor to be bestowed upon me. I pray for blessings in my life and all I do. I put my faith in you, Lord. Show me your affection by shining your face on me. Let all that I do be prosperous.
May your goodwill follow me everywhere I go. May I see abundance in my life. Open doors of opportunity for me and provide me with guidance on how to take advantage of them. You are my Lord, and I place my complete trust in you. In Jesus' name, may I continue to lean on you throughout my life. Amen
Blessings verses in the bible
Jeremiah 17:7-8
Blessed is the man who trusts in the Lord, whose trust is the Lord. He is like a tree planted by water, that sends out its roots by the stream, and does not fear when heat comes, for its leaves remain green and is not anxious in the year of drought, for it does not cease to bear fruit."

Jeremiah 29:11
For I know the plans I have for you, declares the Lord, plans for welfare and not for evil, to give you a future and a hope.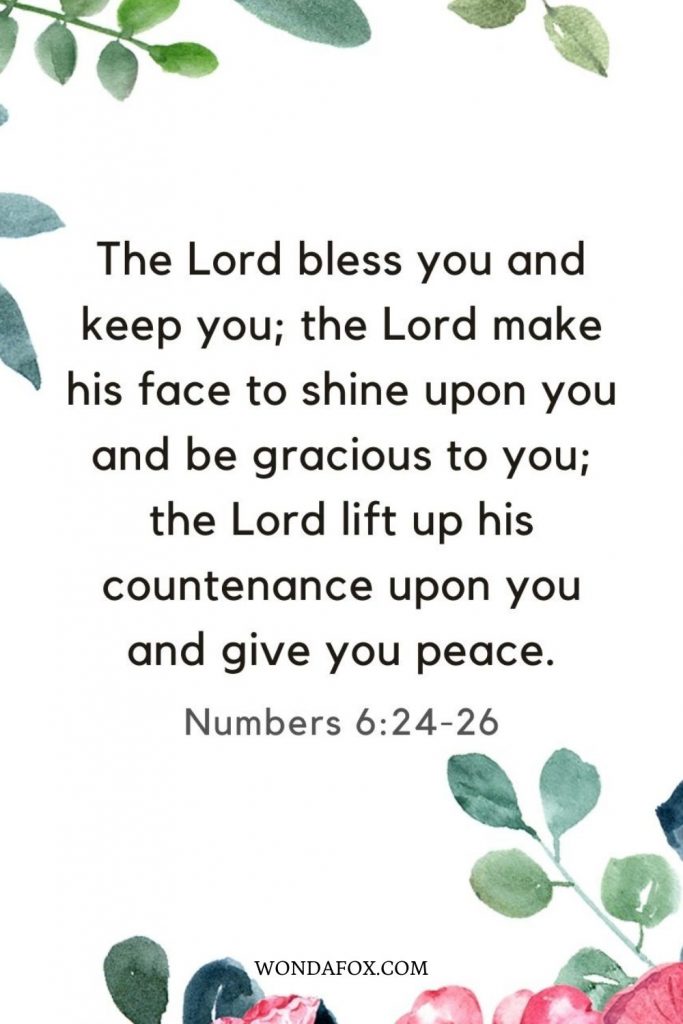 Numbers 6:24-26
The Lord bless you and keep you; the Lord make his face to shine upon you and be gracious to you; the Lord lift up his countenance upon you and give you peace.

Psalm 20:4
May he grant you your heart's desire and fulfill all your plans!

Proverbs 16:3
Commit your work to the Lord, and your plans will be established.

Philippians 4:19
And my God will supply every need of yours according to his riches in glory in Christ Jesus.

Exodus 23:25
You shall serve the Lord your God, and he will bless your bread and your water, and I will take sickness away from among you.

Romans 12:14
Bless those who persecute you; bless and do not curse them.

Psalm 34:8
Oh, taste and see that the Lord is good! Blessed is the man who takes refuge in him!

Proverbs 16:20
Whoever gives thought to the word will discover good, and blessed is he who trusts in the Lord.

Related Posts
Psalm 23:1-2
The Lord is my shepherd; I shall not want. He makes me lie down in green pastures. He leads me beside still waters.

Luke 6:27-28
But I say to you who hear, Love your enemies, do good to those who hate you, bless those who curse you, pray for those who abuse you.

Philemon 1:25
The grace of the Lord Jesus Christ be with your spirit.

1 Peter 3:9
Do not repay evil for evil or reviling for reviling, but on the contrary, bless, for to this you were called, that you may obtain a blessing.

Galatians 5:22-23
But the fruit of the Spirit is love, joy, peace, patience, kindness, goodness, faithfulness, gentleness, self-control; against such things, there is no law.

Matthew 5:6
Blessed are those who hunger and thirst for righteousness, for they shall be satisfied

Matthew 5:9
Blessed are the peacemakers, for they shall be called sons of God.

Proverbs 10:22
The blessing of the Lord makes rich, and he adds no sorrow with it.

Psalm 119:2
Blessed are those who keep his testimonies,
who seek him with their whole heart,

Deuteronomy 28:2
And all these blessings shall come upon you and overtake you, if you obey the voice of the Lord your God.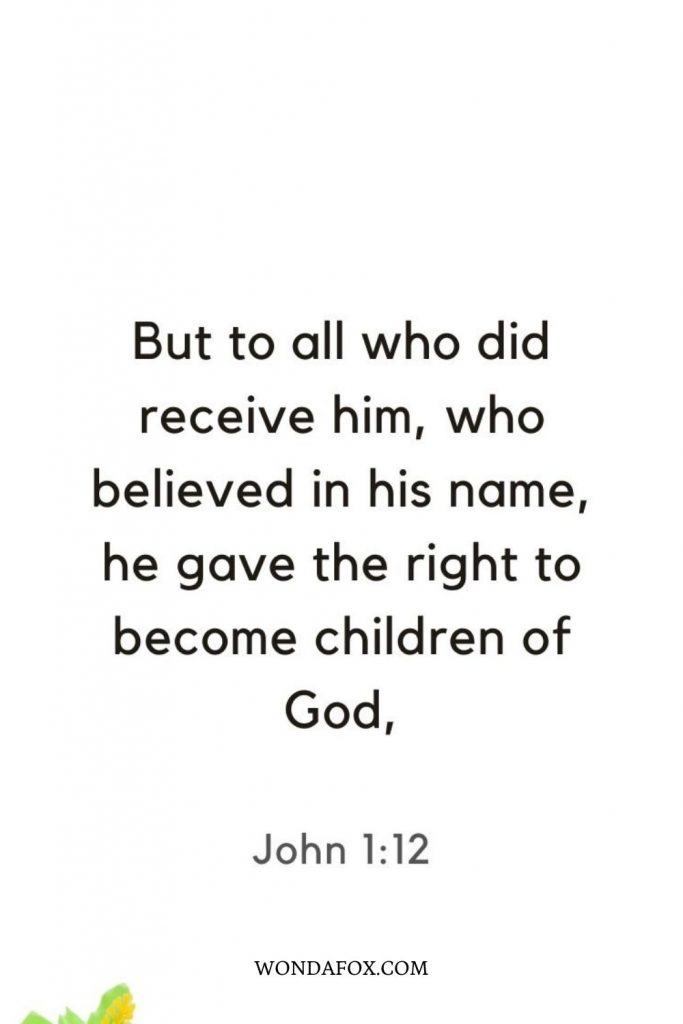 John 1:12
But to all who did receive him, who believed in his name, he gave the right to become children of God,

21-day blessings bible study
One very effective way to study and meditate on the word of God is to read it often. So below we've added a 21-day bible reading plan on blessings to help you study and understand what the bible says about blessings.
We hope by the end of this bible reading plan, you will be able to understand what the bible says about blessings and God's love and promises to mankind. Here are a few questions to ask yourself after each reading;
How do you understand the scripture?
What does the scripture tell you about the blessings of God?
How can you apply this scripture in your life?