You would have seen many celebrities and fashion icons using this term in their interviews. It expresses how they look, feel, and carry themselves. Looking elegant is a part of ageless beauty but not the whole thing that the experts describe.
To acquire ageless beauty, you must take care of your external appearance, mental health, essential sleep, and diet.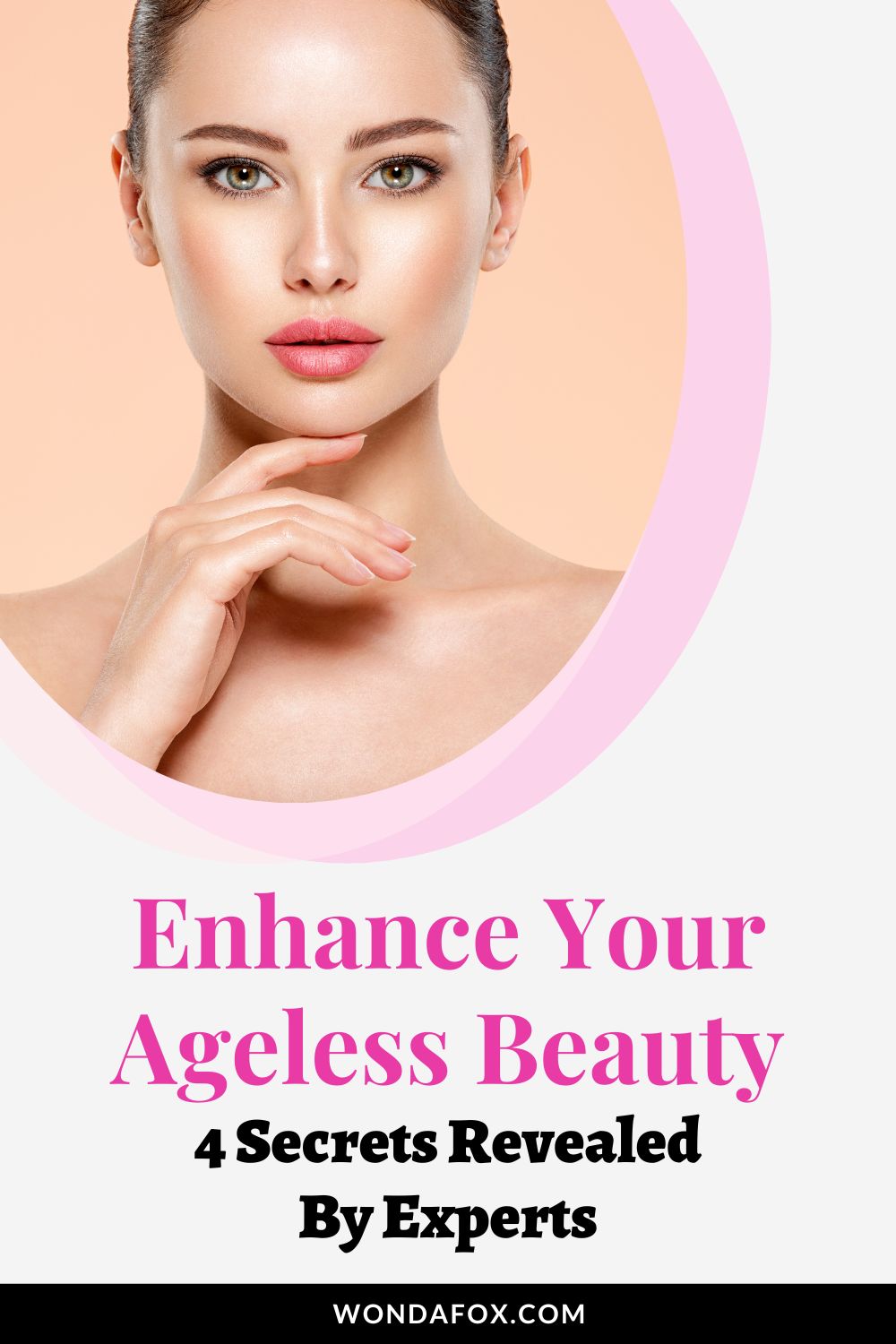 4 expert secrets to enhance your ageless beauty
Taking care of External appearance
With all the technological advancements, external appearances have taken extra importance. You can have timeless beauty using makeup tools.
Different categories in makeup have made it more attractive for its users. Categories are related to everyday makeup, party makeup, and foundation makeup. As a result, the makeup industry has become one of the most significant revenue-generating industries worldwide. This industry is supposed to expand to $463 billion by 2027.
Besides makeup, Botox injections are a rapid procedure to prevent antiaging and to get immediate results. It is the most common phenomenon used to prevent antiaging as it temporarily prevents a muscle from moving.
Once you get your Botox injections, you will see results as early as three to four days after your procedure. As this process takes less time, it also costs you less.
Moreover, different skin care treatments can have lasting results, so you can have them regularly.
Some individuals who don't want to go this way can utilize other options such as facial creams, face exercise, face patches, and chemical peels.
Mental health
The mind controls all the things that you do. So, focusing on what you have in hand in a vibrant frame of mind is vital. In context to bad mental health, one can have anxiety, behavioral and emotional disorders, and depression in their daily routine.
As a result, you tend to look even older than you are.
Not only will your beauty be affected by this, but it will also make it difficult for someone to cope with work, relationships, and other demands.
To avoid mental fatigue and stress, you should value yourself, avoid alcohol and drugs, do yoga, exercise, and socialize with the good people around you.
Mental health could be cured by medication, but that medication won't be able to stop you from looking older.
Mental health disorders can accelerate aging in midlife and can cause different diseases. So it is significant to have your mind in the right place where you will lead to ageless beauty.
Essential Sleep
Modes of entertainment have increased over time, disturbing the balance of human life. Researchers have proved that an average human body needs 8 hours of sleep to maintain good health.
Maintaining good health is directly related to beauty (that's not bounded by what age bracket you are in). If you have a sleeping disorder, you can improve your sleep by following the steps
Wash your face before going to bed so that you may feel fresh.
Moisturizing your face so that your skin is hydrated
Have a comfortable and proper sleeping place (using a proper pillow and comforter)
Keep your head elevated so that you can prevent nasal drip and snore.
Improper sleep affects your skin directly, as your eyes can have dark circles around them. Wrinkles may also appear over time.
If dark circles or wrinkles ever appear on your face, try to cover them with makeup. Applying makeup will give you instant help over your aging symptoms.
Unfortunately, trying to achieve ageless beauty, you can not afford these things to appear on your face.
Related Posts
None found
Eat and Drink Right
Preserving your beauty and health depends on what you eat and drink in your daily routine. A balanced diet affects the human body as it contains proteins, carbohydrates, and vitamins in a well-adjusted quantity.
Eating seasonal fruits and having 500g of meat weekly can make up a balanced diet as it will help make you look healthier and prevent aging.
All these things are imperative for a human body to maintain good health and beauty; whatever goes into your stomach will appear on your face.
The human body is made of 60 percent water, so drinking less water has repercussions. It is suggested to drink 3.7 liters of water on an average daily basis. To keep your body hydrated as it will appear on your facial skin.
Drinking the required amount of water not only would help your face glow but also keep all of your skin lively.
Avoiding junk food and fizzy drinks is also important as your efforts can get ruined by eating them.
Bottom line
Everybody wants to look young and tries to achieve desired results. However, living a balanced lifestyle would help you to make a minimum of effort and get maximum results. Keep yourself hydrated, eat healthy food, sleep properly, and use moisturizers on your skin to stay ageless.