There are so many benefits of using fabric softener when you are doing the laundry. Aside from the sweet-smelling fragrance it adds to the clothes, it also makes the clothes softer, reduces wrinkling of clothes and also prevents static buildup.
But what do you do when you run out of fabric softener, do you just skip it and do your laundry without? Well, in this post, we'll take a look at how you can make your own fabric softener with ingredients you probably already have at home.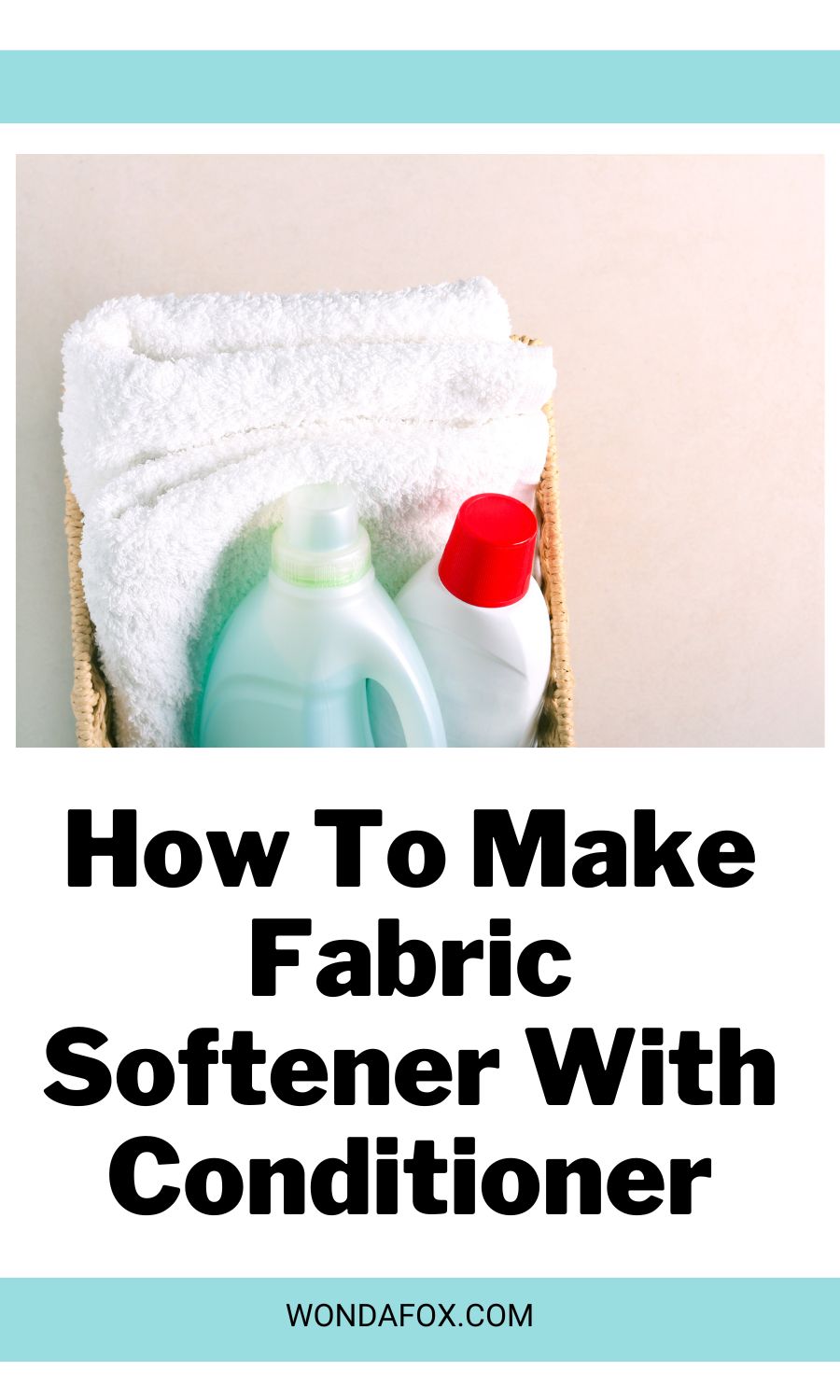 Make fabric softener with conditioner at home
What you'll need;
Warm water
This recipe calls for warm water because warm water will make it easy to mix the ingredients together. If you use cold water, your softener might turn out lumpy or you may have t6o keep stirring for longer in order to break the lumps. So heat 4 cups of water and use for this recipe.
White vinegar
There are so many benefits of white vinegar, and why it will be useful for use in your homemade fabric softener. White vinegar has antimicrobial properties and that means it can be used as a disinfectant to kills bacteria. White vinegar removes fabric stains, and also softens fabric.
Hair conditioner
I know it sounds weird to use a product that is supposed to be for the hair for clothings. But it works. Using hair conditioner in this recipe works. It will make your clothes softer and if your conditioner has a sweet scent, then your homemade fabric softener is going to smell amazing too.
Directions
You simply have to mix all the ingredients together. But in order to make it easier to mix, follow these directions.
Pour a cup of warm water into a large bowl
Add a cup of hair conditioner and stir
Add in the rest of warm water little by little, while stirring
Now measure 1.5 cups of white vinegar and add to your mixture and stir
Once everything is all mixed together, your homemade fabric softener is ready.
How to store
You can store it in a storage container. If you already have an old fabric softener bottle, you can store it in that. When transferring from the bowl to the bottle, use a funnel, that way you don't end up losing most of your softener.
If you need to make more, you can double the recipe or you can make this quantity and when you run out, make some more.
We may earn a commission if you purchase items through our links. But this is at no extra cost to you.