It is always hard to say goodbye to your floral wedding arrangement. Wedding floral arrangements help you create the best visual appeals and add aesthetic value to your wedding decorations.
Your wedding flowers hold the most meaningful memories of your big day, which are worth preserving for a lifetime. Preserving your exotic wedding flowers allows you to relive every bit of those beautiful memories every time when you look at them.
Moreover, these arrangements can also help you add more beauty to your home interiors and can be placed easily anywhere in your home.
If you are looking for tips or ways to preserve your wedding flowers forever in the most effective way, then you have come to the right place.
In this article, we will walk you through some of the top stylish and most unique ways you can preserve your wedding flowers forever in your home.
Without further ado, here are the top 7 most amazing ways to preserve your beautiful wedding flowers.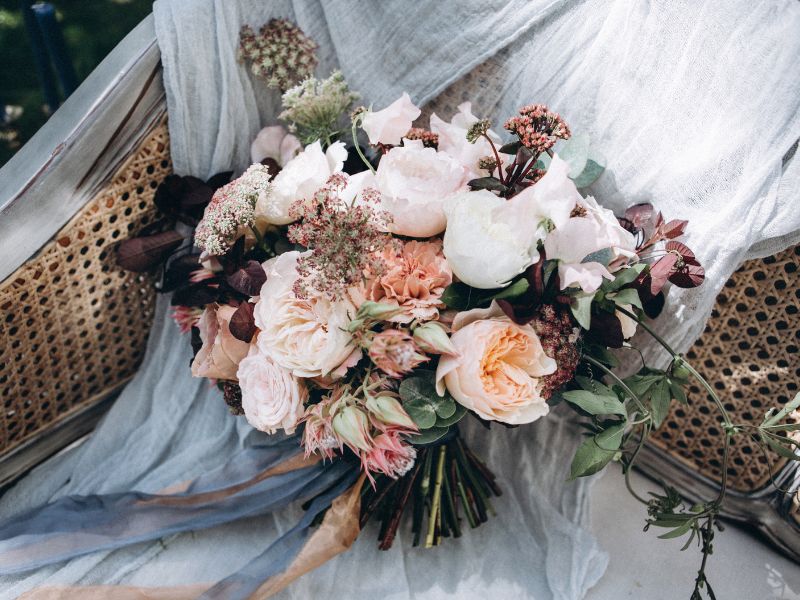 How to preserve your wedding flowers
1. Press the flowers
Flower pressing is one of the most common and easy processes to store your flowers for a longer period of time. Another best part of getting your flowers pressed is that you can store as many flowers as you want and get them pressed in the most beautiful way.
You can create any floral arrangement using this method and hang them on your wall or place them anywhere in your room.
2. Hang them to dry
If you wish to preserve your wedding flower in its original arrangement or texture, then this method can do wonders for you. Let your flowers dry by hanging them upside down in a dark place. Hanging them in a dark and warm place will help you preserve their color and cent as much as possible.
However, it is important to note that downside flowers in this method are likely to become muted or darker in color.
3. Turn your flowers into paperweights
You can also use some flowers from your wedding and turn them into stunning floral paperweights. It is one of the greatest ways to preserve your flowers, and paperweights are quite easy to maintain and store in your home. These types of floral arrangements occupy less space and can be used in many ways.
4. Dip them in wax
If you are unsure whether you should preserve your wedding flowers for a long time or if your decoration preferences keep changing every year, then wax flowers are all you need.
Wax flowers are a permanent form of flower preservation. They can help you extend the life of your flowers for up to six months and keep the original integrity and color intact.
5. Submerge them in silica gel
Silica gel can help you preserve the shape and color of your wedding flower. This method can make your flowers look the closest to how they were on the day of your wedding.
It is suggested to seek help from a professional to store your wedding flowers using this method. They can help you craft the best design effectively and quickly.
6. Send them to flower preservation specialists
Flower preservation specialists can assist you in finding the best possible preservation idea for your wedding flowers. If you run out of ideas, they can help you determine the finest available option based on your style and preferences.
Moreover, taking services from professionals is the easiest way to get access to the standard quality arrangement for your wedding flowers.
7. Customize your flowers with resin
Lastly, you can get access to endless preservation ideas with resin preservation methods. This method allows you to preserve your flowers forever in any form of resin structure, such as key chains, frames, paperweights, and many more. You can also turn your wedding flowers into gorgeous resin letters that can spell your initials.
We hope with these ideas, you can create the best preservation ideas for your wedding flowers and create memories to cherish forever.