It is essential for kids to grow while studying the Bible. The importance of Bible verses for children's development cannot be overstated. Children will be shaped in the future by the ideals they learn today.
These short bible verses for kids teach them that they are not alone in this world. They also teach kids to be fearless in the face of life's adversities. Memorizing these verses will provide children with the power and fortitude to conquer any obstacles that may arise along their path in life.
Short bible verses for kids
Proverbs 30:5
Every word of God is pure;
He is a shield to those who put their trust in Him.
Matthew 22:39
 And the second is like it: 'You shall love your neighbor as yourself.'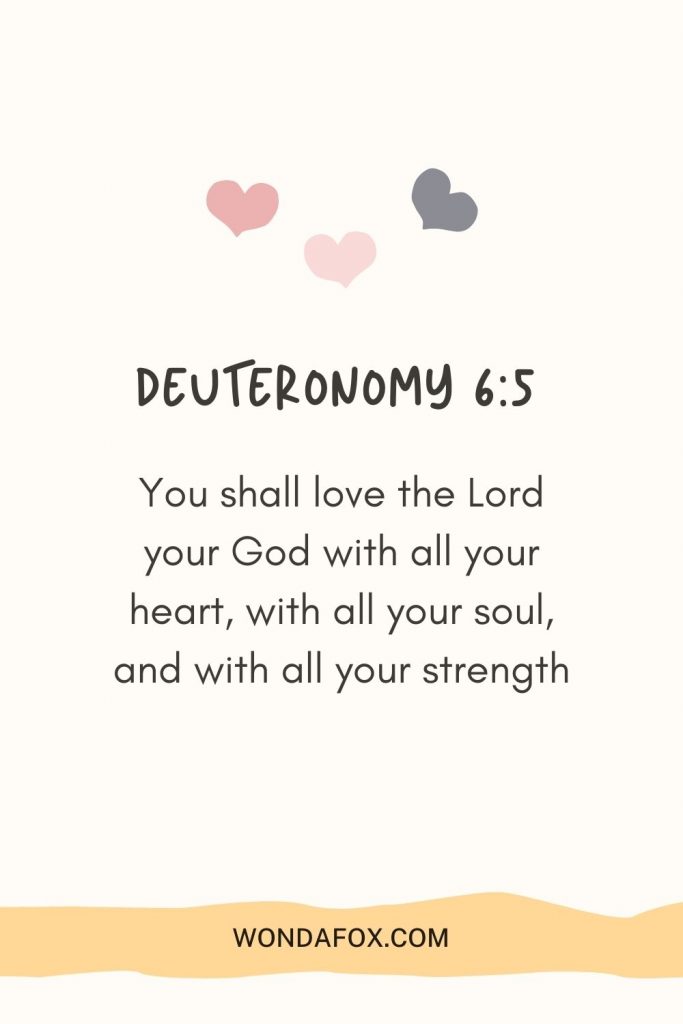 Deuteronomy 6:5
You shall love the Lord your God with all your heart, with all your soul, and with all your strength
1 Corinthians 10:31
Therefore, whether you eat or drink, or whatever you do, do all to the glory of God.
Genesis 1:1
In the beginning, God created the heavens and the earth.
Psalm 1:6
For the Lord knows the way of the righteous, But the way of the ungodly shall perish.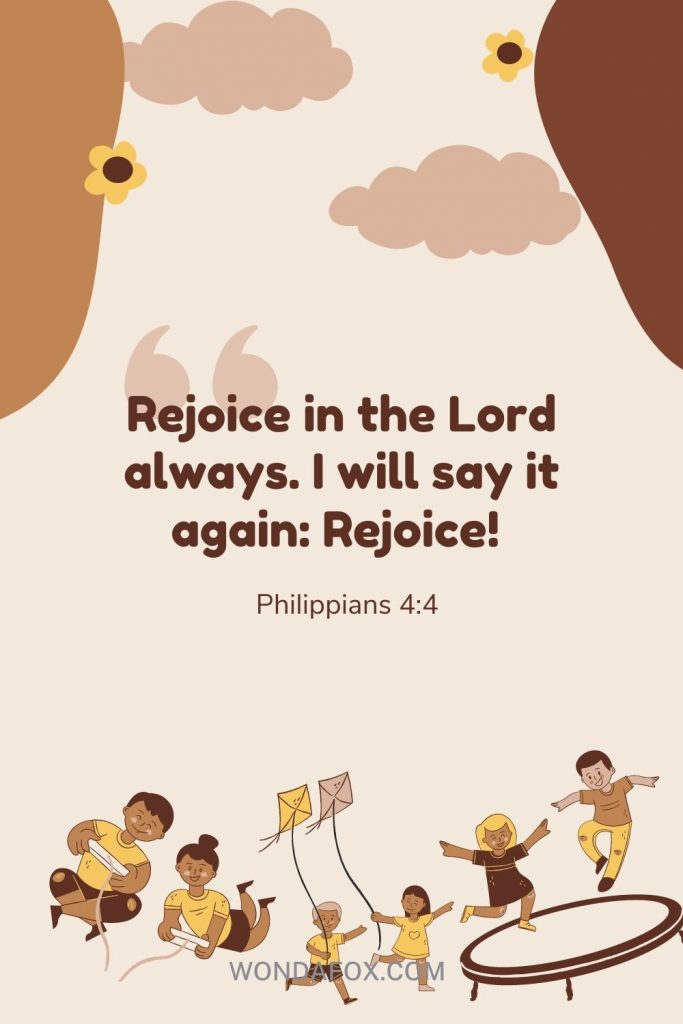 Philippians 4:4
Rejoice in the Lord always. I will say it again: Rejoice!
Psalm 145:9
The Lord is good to all,
And His tender mercies are over all His works.
Numbers 6:24
The Lord bless you and keep you;
Proverbs 14:5
An honest witness does not deceive, but a false witness pours out lies.
Related Posts
Colossians 3:2
Set your minds on things above, not on earthly things.
Nahum 1:7
The Lord is good, a refuge in times of trouble. He cares for those who trust in him.
1 John 5:3
In fact, this is love for God: to keep his commands. And his commands are not burdensome,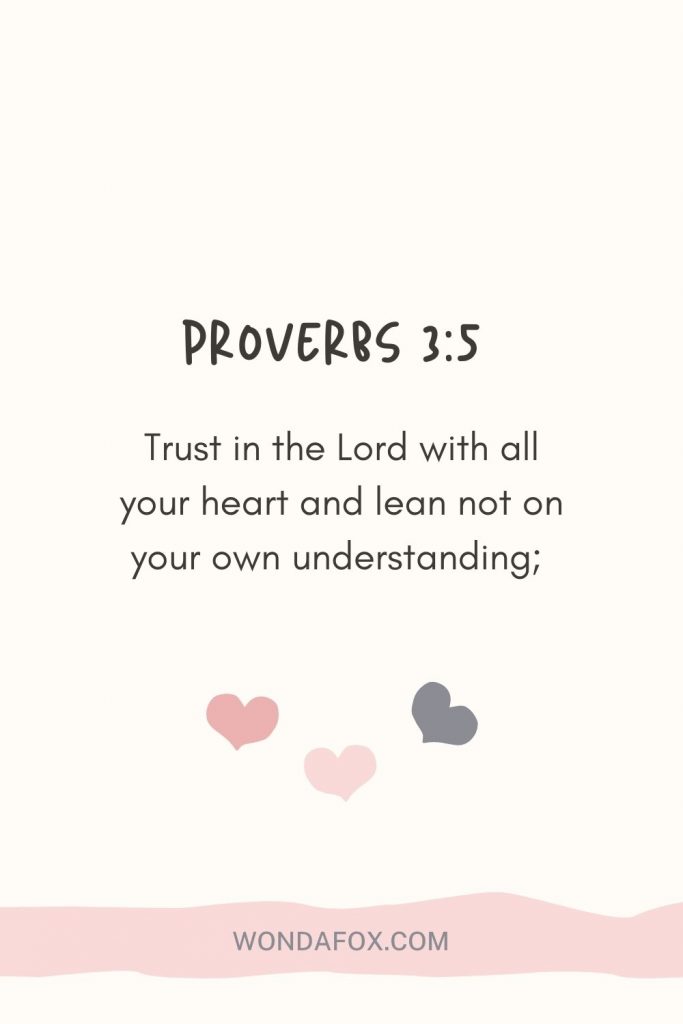 Proverbs 3:5
Trust in the Lord with all your heart
and lean not on your own understanding;
Hebrews 13:8
Jesus Christ is the same yesterday and today and forever.
Romans 3:23
For all have sinned and fall short of the glory of God,
Psalm 150:6
Let everything that has breath praise the Lord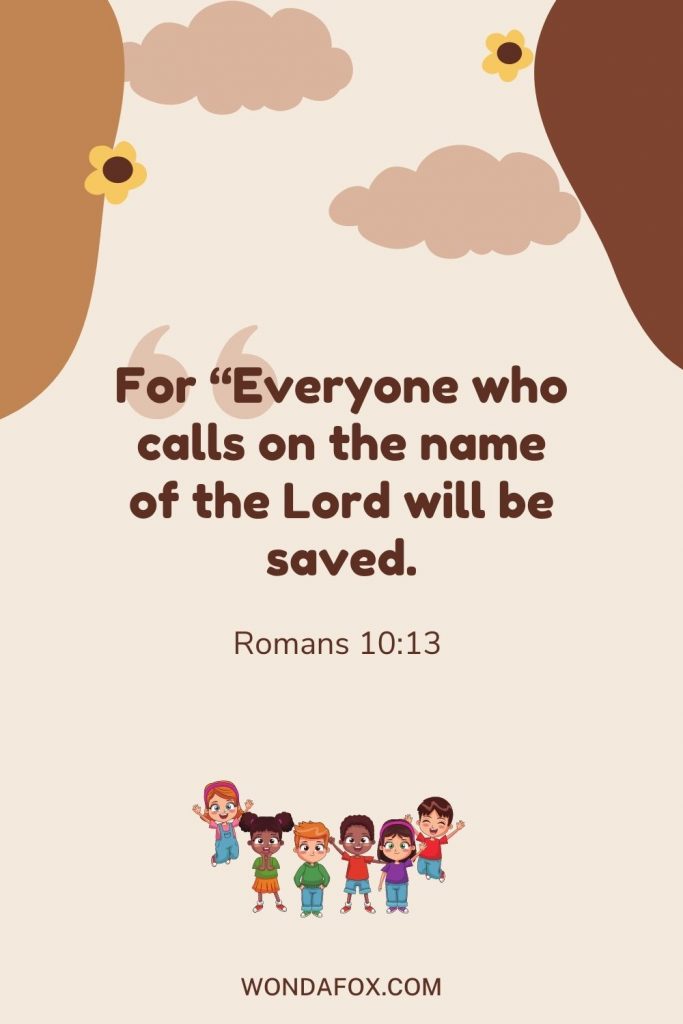 Romans 10:13
For "Everyone who calls on the name of the Lord will be saved.
Colossians 3:20
Children, obey your parents in everything, for this pleases the Lord.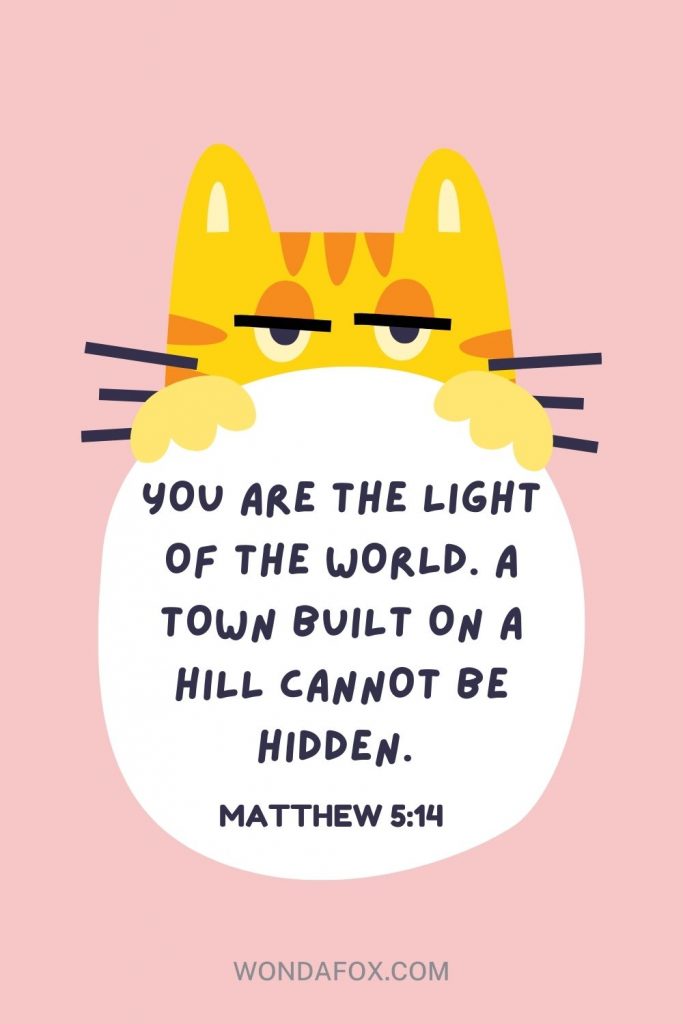 Matthew 5:14
You are the light of the world. A town built on a hill cannot be hidden.
Ephesians 4:32
Be kind and compassionate to one another, forgiving each other, just as in Christ God forgave you.