Regardless of the size of your bedroom, you should always have some available space in the room. This gives the room a pleasant appearance and improves ventilation. It also makes it easy to find things when you need them.
When your room is cramped, it makes it difficult to clean and organize the room. This makes the room look cluttered and dirty. So even if you have a small bedroom, you need to find ways to make the room look spacious.
With these space saving ideas for bedrooms, you'll find tips to organize your bedroom effectively by managing the space you have and even having some more space left for convenience.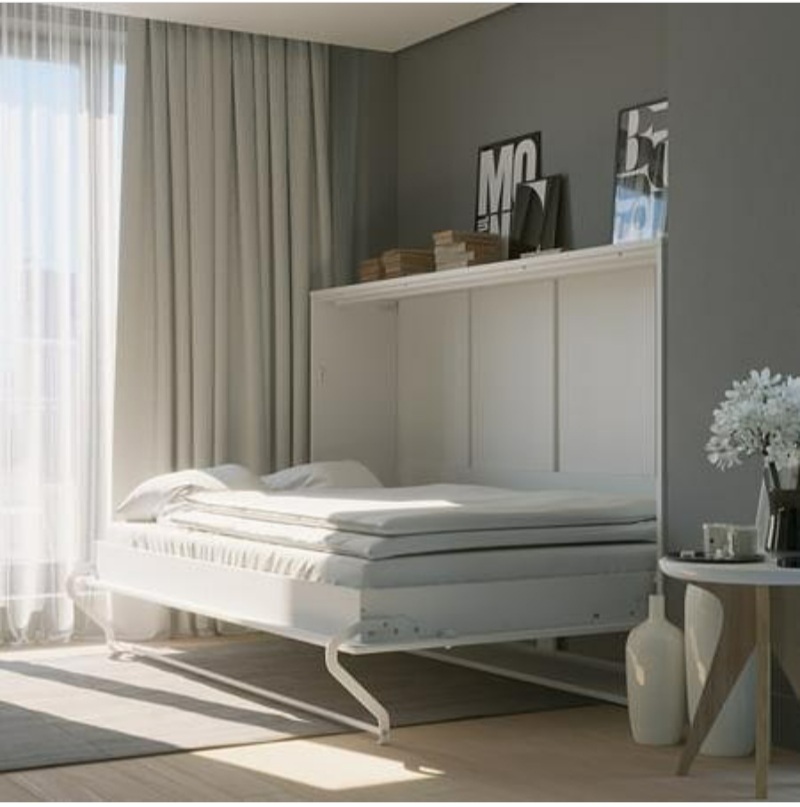 Space saving ideas for bedrooms
Use single wardrobe
If you have a small bedroom, chances are, it will be impossible to fit a double wardrobe in it. However, you may be able to get two single wardrobes in it. Single wardrobes can be used in nooks and crannies. They can also be placed in any corner of your room.
So you can place a single wardrobe, where you have a little space. This will help you organize your clothes and frame them elegantly.
Use pant rack
Using a single wardrobe means you may not have enough space for all your clothes. So for this, it will help to use a pants rack. Pants rack usually have multiple layers and that makes them a better choice than clothes hangers. These ample space solutions help you to hang more pants while keeping the wrinkle out.
So a few pant hangers will come in handy. This will make it easier for you to get to your pants when you're getting dressed. It will also assist you in dressing quickly whether you are running late for work or any other occasion.
Use floating shelves and floating desks
Placing a floating desk inside your home maximizes space while also making your area appear more spacious. Legs take up a lot of space, so opt for floating desks and floating shelves instead.
A floating desk can serve so many purposes in your bedroom. It can serve as a bedside table, and a dressing table, among other functions. This way you will get to organize your room and also save space.
Organize cords with toilet roll tubes
Using toilet roll tubes to organize your cords can help you save space in your bedroom, especially if you have a small one. It's crucial to convey a sense of space and maintain rooms clutter-free.
When you have two or more wires in your room, they look cluttered right away. Keep them tidy by making some artistic designs on toilet paper tubes, then stuffing the cables inside and placing them on a table within your room or somewhere else.
Use bedside organizers
Bedside organizers allow you to store tiny objects such as your picture frame, magazines, socks, books, tablets, phones, and much other stuff and they are readily available on amazon.
Use space-saving bed
If you really want to save space in your bedroom, then space saving bed is the way to go. These beds usually come with storage spaces. This gives you room to store your important documents, bed sheets, pillowcases, and many other things. You can even store clothes you aren't using there.
For instance, during summer, you don't need to keep your winter outfits in a single wardrobe. You can simply store them in the bed storage until next winter. This will help you to keep your wardrobe organized and not cluttered.
See below for some space-saving bed ideas. You can have any of these custom-built for you or simply purchase one like this one here.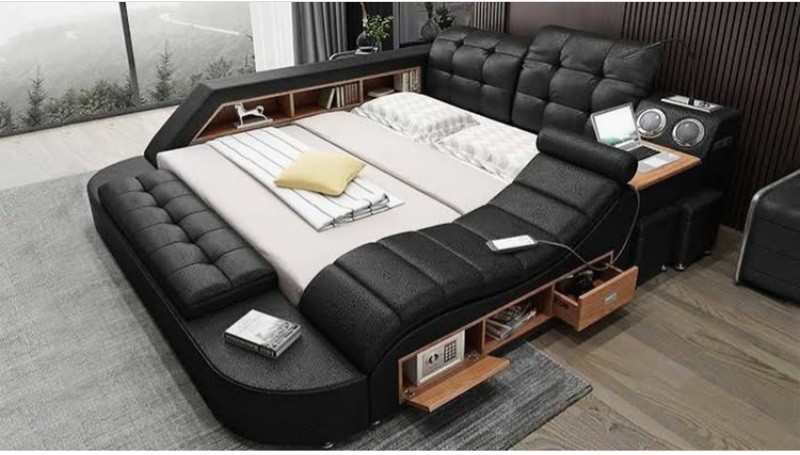 We may earn a commission if you purchase items through our links. But this is at no extra cost to you.