In showing your love to the people you really care about, it can be really difficult to figure out the perfect way to demonstrate your love for them. This is because we always prefer everything to be a point and that our loved ones won't have anything at fault. The long awaiting season of love is here once again.
Although you can express your love to your beloved anytime, on such special occasions as Valentine's day, the degree of your expression of love needs to elevate to the stage which can cause shock.
Valentine's Day is the day of celebrating love and I'm sure it's one of the most favorite days of most people because you get to spend a lot of time with your loved ones and also give them special care you've never demonstrated.
It is also one of the days you get to change certain things about your interior and surroundings. You add more things that demonstrate love to the appearance of your home or your place of stay. That is why we've thought of you putting together these amazing valentine's decor ideas to beautify your home and also give your home a touch of love.
If you will be hosting a party this season of love, then this article is here to make things easy for you and help you enjoy a pressure-free valentine's day. These are decorations that are easy but give an amazing view after you are done. You can have a DIY or get a decorator to execute these decor ideas.
Have fun as you scroll down to have a view of our 10 amazing valentine's decor ideas to boost your spirit in this season of love.
Valentine decor ideas for 2022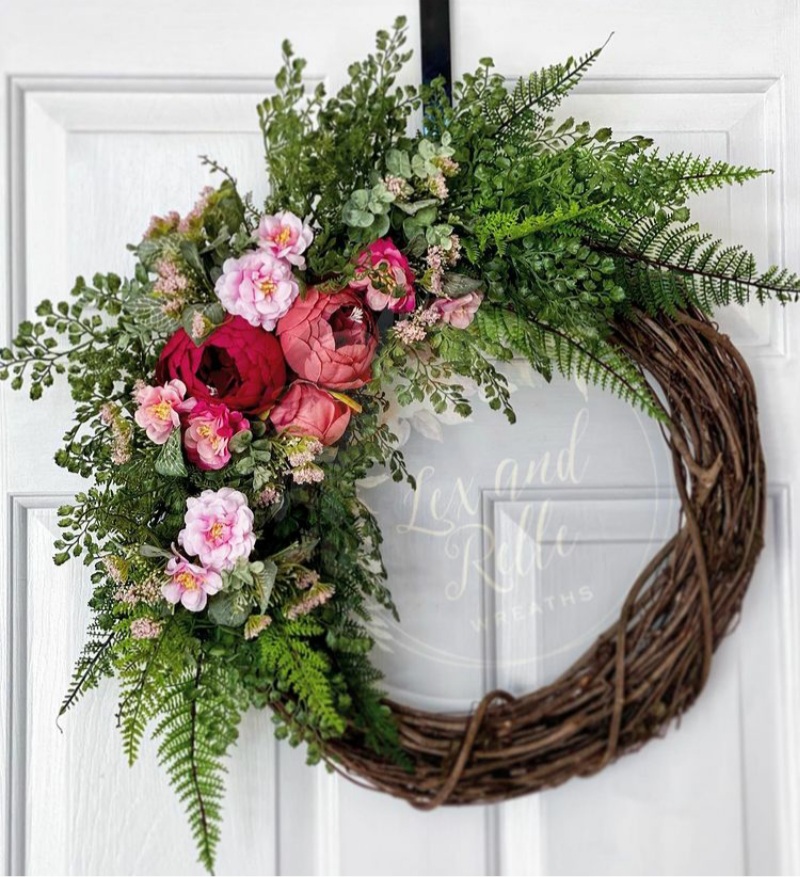 Make a wreathValentine wreath
Let this season of love begin right from your doorstep. Let your doorstep send a message of love to your neighbors too. You can dress your door with valentine wreaths like this one. To make your valentine wreath more lovely go for colors like red and pink for they are colors of Val's day.
Valentine tree
Your valentine deserves all the Xs and Os. One of the ways to blow the mind of your valentine is by making a valentine tree with XOXO messages. Yes, this is a chance to repurpose your Christmas tree. Take all the Christmas ornaments down and put up some valentine's decor pieces.
Valentine garland
Another valentine decor idea you can do is a valentine garland. You can hang up some valentine garlands around your home, If you want to go the DIY route then you can make your own garland and personalize it to you. Something like this Mickey Mouse garland will be great. And if you have kids in your home, they will surely love it.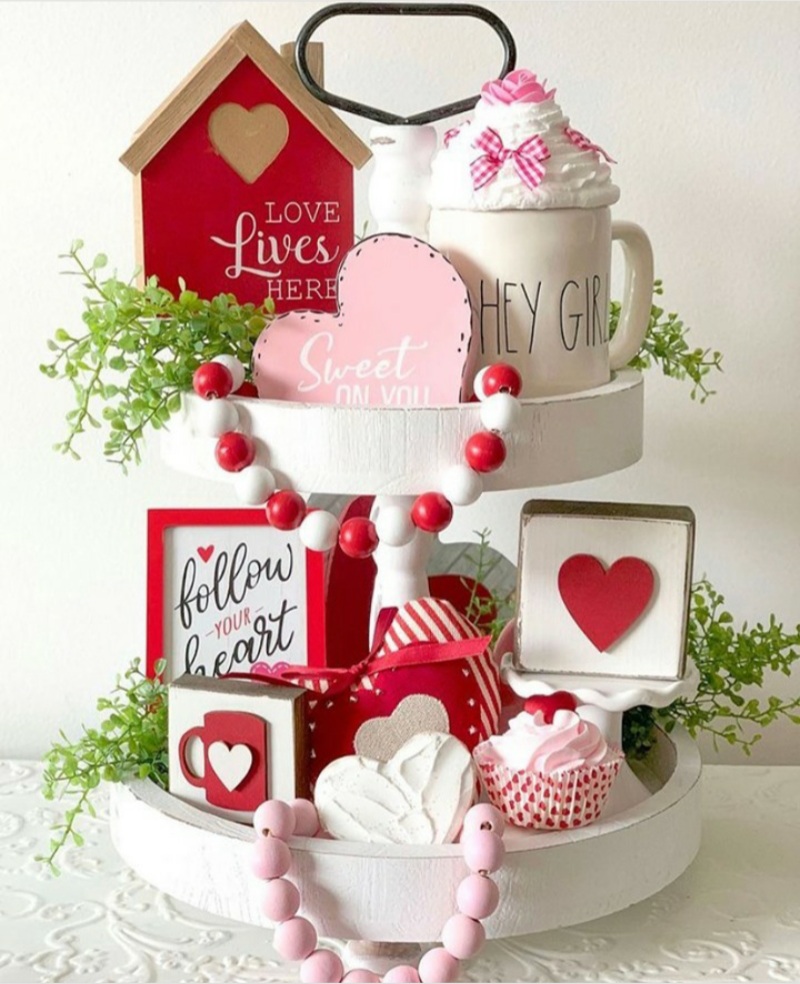 Pink and red are the colors for this season of love. Therefore let them be seen in your decor this valentine's day. Your special someone may be a lover of coffee, therefore you can have a DIY art of a cup of coffee with some cupcakes attached together. Don't make the art boring, add a romantic message to the art to make it more lovely.
You don't need to speak to express your love for someone, let your actions speak for you. You can hang a heart garland on your wall to demonstrate love to love ones without speaking. You can also hang a valentine garland over your mantel if you have any.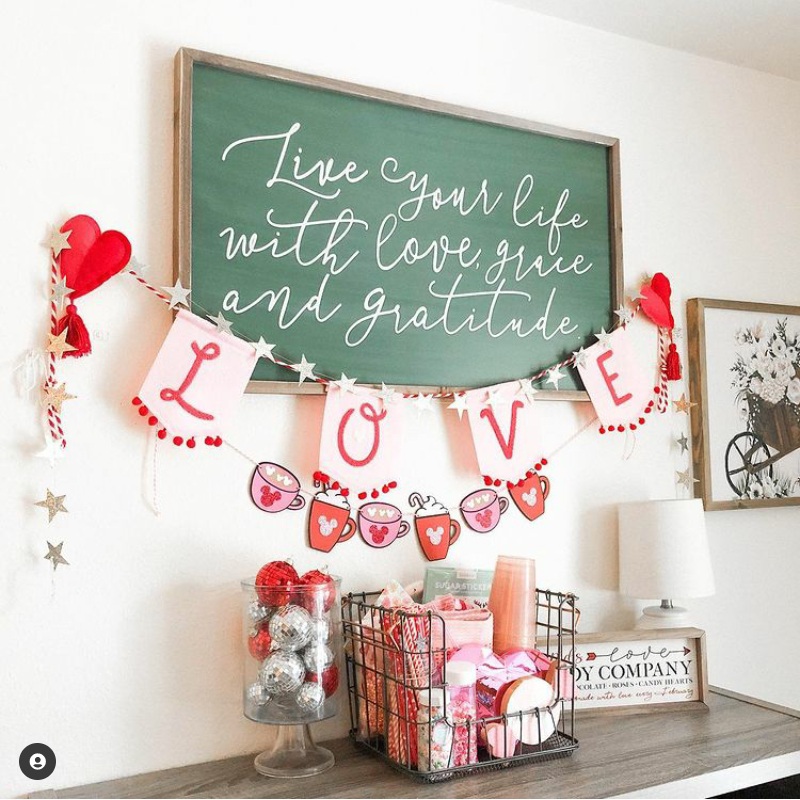 Show your lover how much they mean to you by hanging a romantic love garland with a little message about what you wish for them in this life.
Be more romantic this season of love with these valentine decor ideas. If you love to crochet, you can make a crochet of two lovebirds to show your sweetheart how important every moment is to you. These two gnome crochets are just so cute.
You can also use a tiered tray for your Valentine's decor. You can complement your environment with a piece of DIY art. You can begin your DIY art with the date of Valentine's Day, which is February 14th, and then fill it with more romantic messages like love, kiss me, and heart patterns.
These Valentine decor ideas can help you to be more creative in your crafting.So you can try and come up with innovative ideas like this one above. Here, there is a jar full of heart candy with Xs and Os attached as a backdrop.
For valentine's decor ideas for Disney lovers, this is the perfect decor for you. Instead of XOXO. It uses Mickey Mouse for the O. So if you love Disney and want to show it in your decor this Valentine's day then this Mickey Mouse XOXO for you.
We may earn a commission if you purchase items through our links. But this is at no extra cost to you.