I recently lost my grandad, and I'm even supposed to be working on his tribute right now but I thought I should share these Bible verses that have helped me during this time of loss.
Losing him has brought back so many painful memories from the past. I lost my dad at a very young age and so my grandfather has always been my dad. And somewhere along the line, I lost my mom too.
So losing him now feels like I'm losing them all over again and it hasn't been easy dealing with this loss.
But when the pain gets too much for me to bear, I turn to the word of God for comfort. Below are some bible verses for comfort when dealing with death, that should help you too if you are grieving. May the Lord be your strength.
Prayer for comfort during grief
Merciful Lord, Please be with me as I go through this difficult moment in my life. It feels as if I've lost a piece of me, and the pain is unbearable. My heart is in immense pain. My spirit is in agony. All I can do is cry because I'm lost and empty. Please be my pillar of strength and comfort at this difficult time.
Please help me in dealing with this loss. Lord, you are my refuge; embrace me in your loving arms. Heal my wounded heart and calm my soul. I pray for the soul of my loved one who has passed away. Thank you for allowing me to spend time with them. Please keep their soul safe; even though I am heartbroken, I take solace in your promise of eternal life. Thank you for being there for me at all times. Amen
Comforting bible verses for dealing with death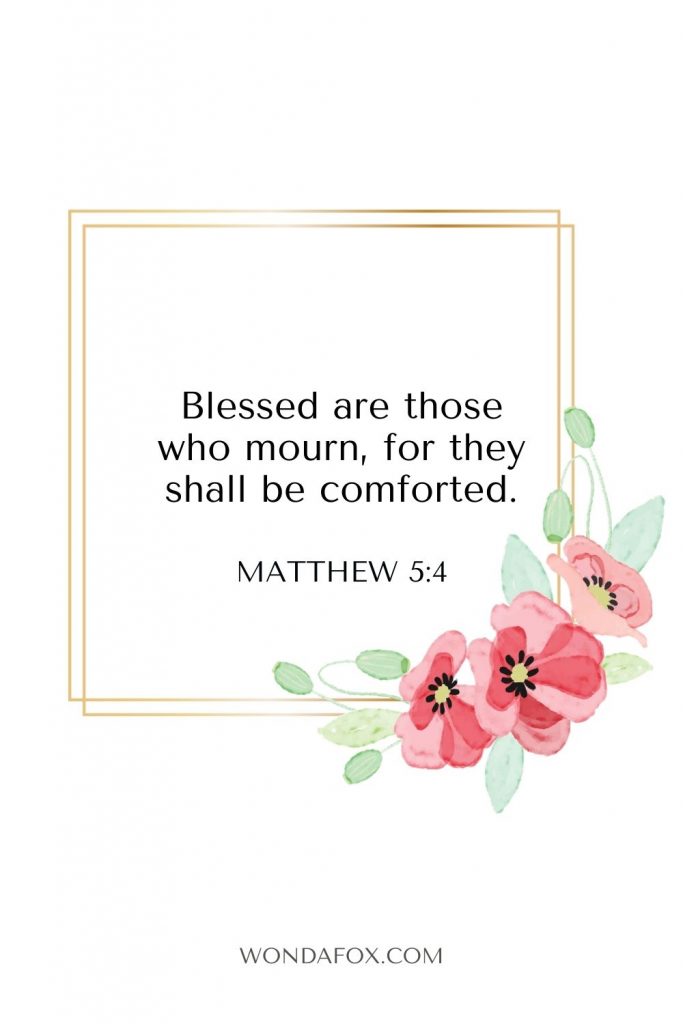 Matthew 5:4
Blessed are those who mourn, for they shall be comforted.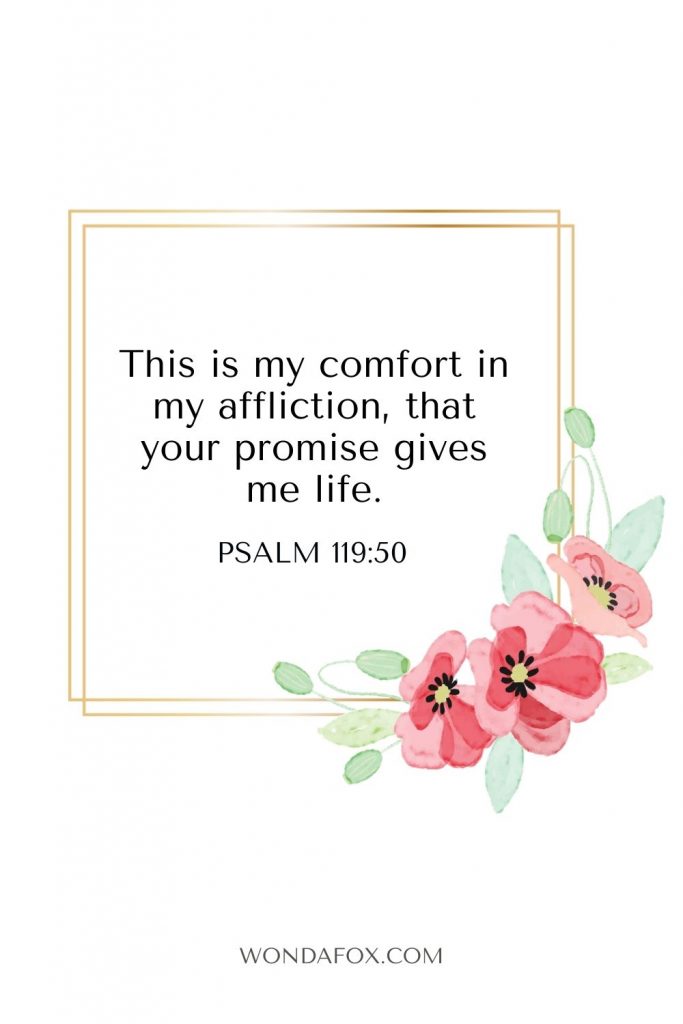 Psalm 119:50
This is my comfort in my affliction, that your promise gives me life.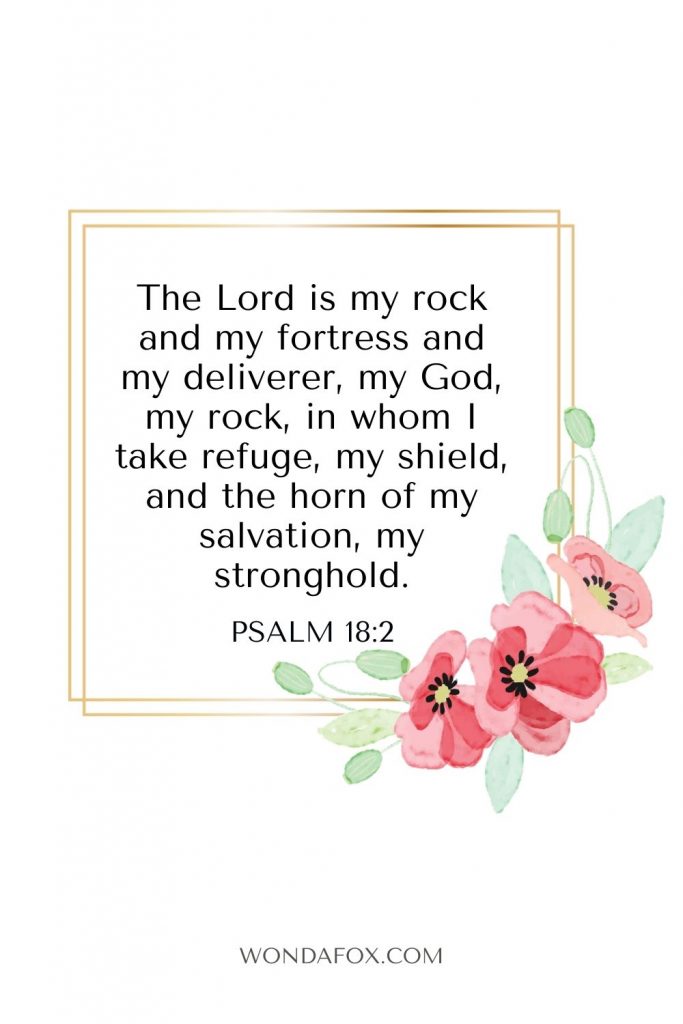 Psalm 18:2
The Lord is my rock and my fortress and my deliverer, my God, my rock, in whom I take refuge, my shield, and the horn of my salvation, my stronghold.
Psalm 9:9
The Lord is a stronghold for the oppressed, a stronghold in times of trouble.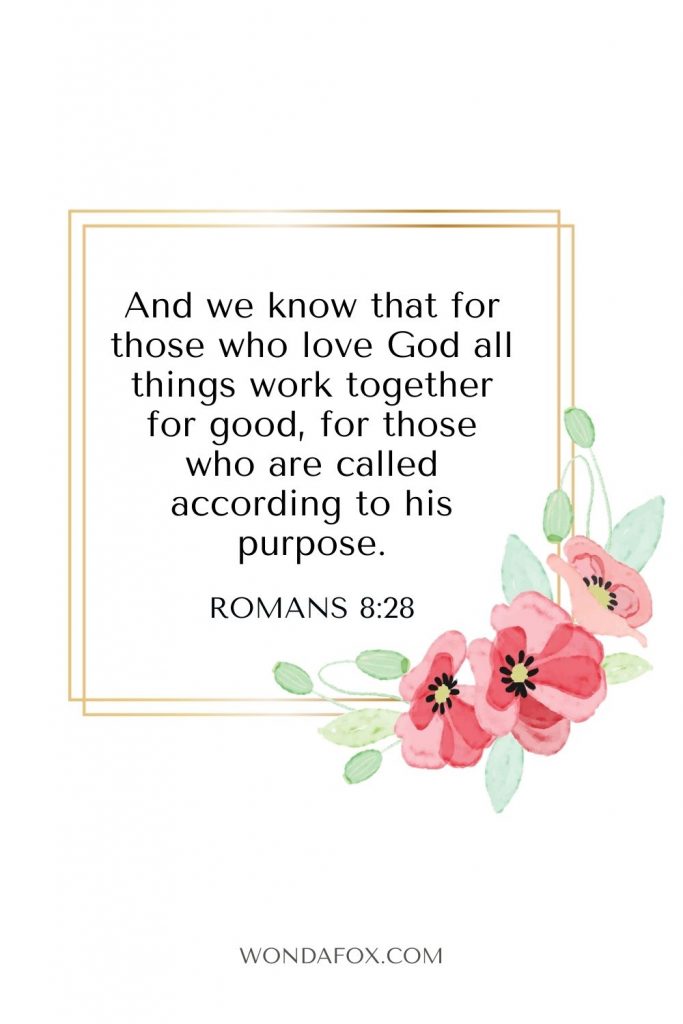 Romans 8:28
And we know that for those who love God all things work together for good, for those who are called according to his purpose.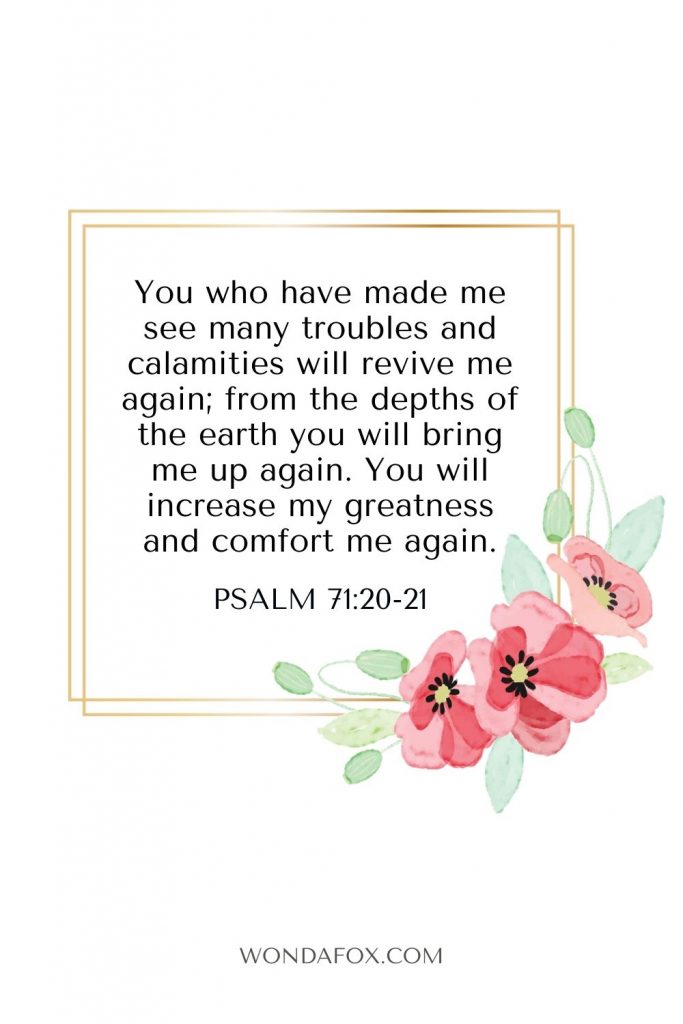 Psalm 71:20-21
You who have made me see many troubles and calamities will revive me again; from the depths of the earth you will bring me up again. You will increase my greatness and comfort me again.
Related Posts
Isaiah 25:8
He will swallow up death forever;
and the Lord God will wipe away tears from all faces, and the reproach of his people he will take away from all the earth, for the Lord has spoken.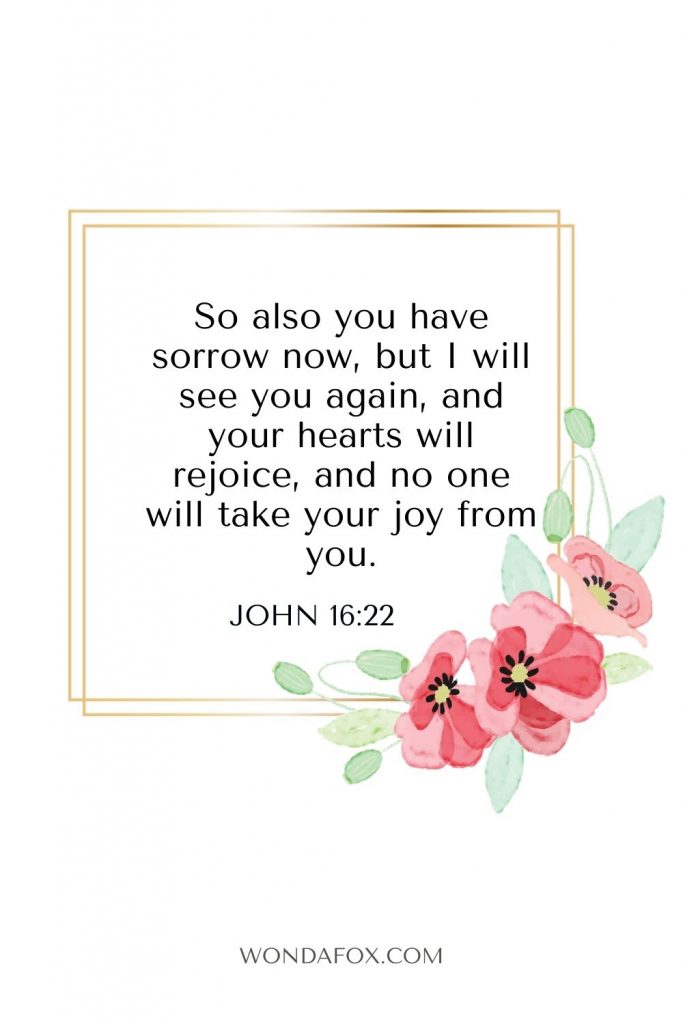 John 16:22
So also you have sorrow now, but I will see you again, and your hearts will rejoice, and no one will take your joy from you.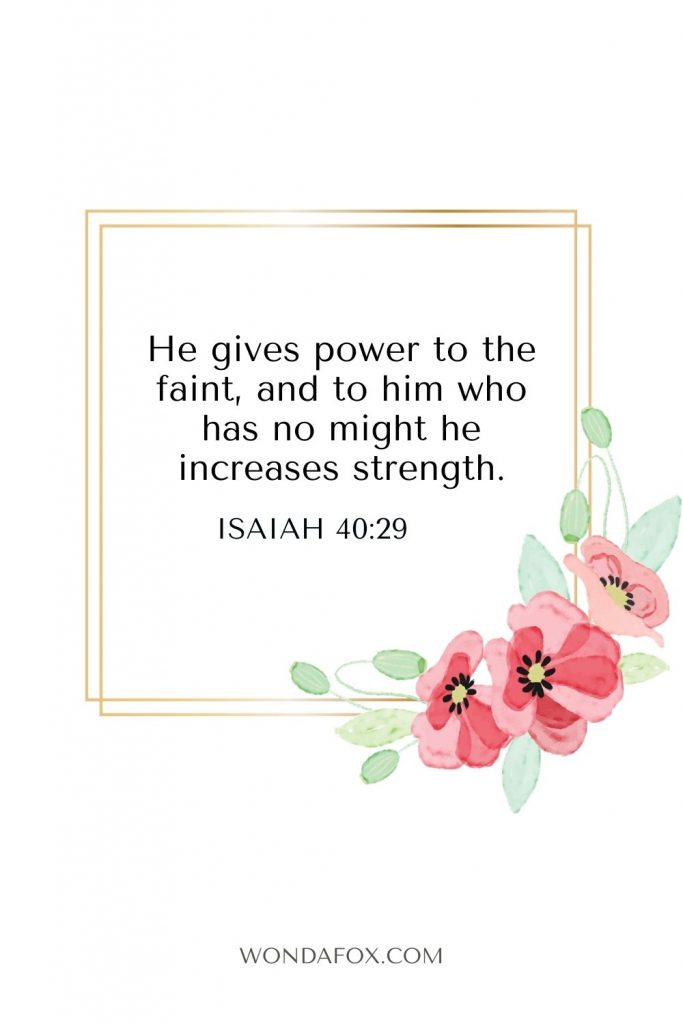 Isaiah 40:29
He gives power to the faint, and to him who has no might he increases strength.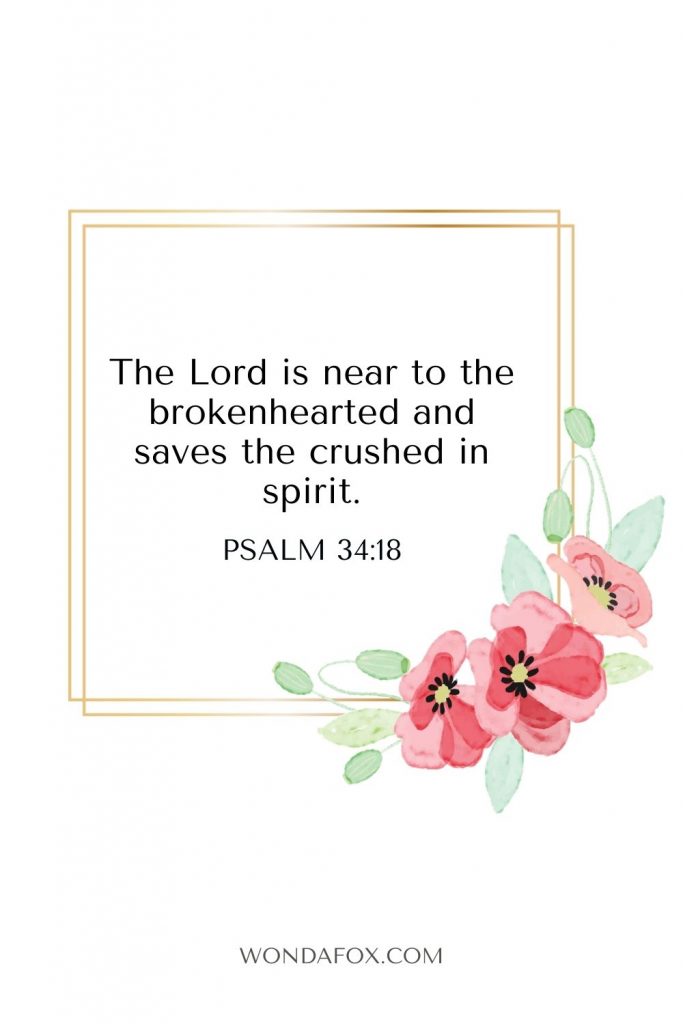 Psalm 34:18
The Lord is near to the brokenhearted and saves the crushed in spirit.
Hosea 13:14
I shall ransom them from the power of Sheol; I shall redeem them from Death. O Death, where are your plagues?
    O Sheol, where is your sting?
    Compassion is hidden from my eyes.
Psalm 46:1-2
God is our refuge and strength, a very present help in trouble. Therefore we will not fear though the earth gives way, though the mountains be moved into the heart of the sea.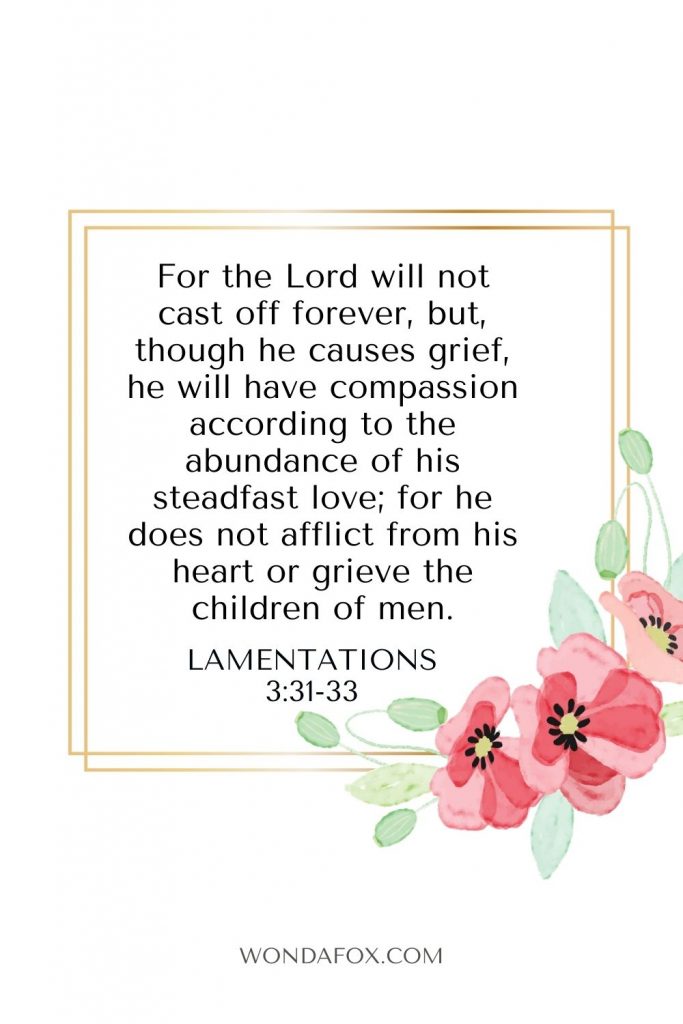 Lamentations 3:31-33
For the Lord will not cast off forever, but, though he causes grief, he will have compassion according to the abundance of his steadfast love; for he does not afflict from his heart or grieve the children of men.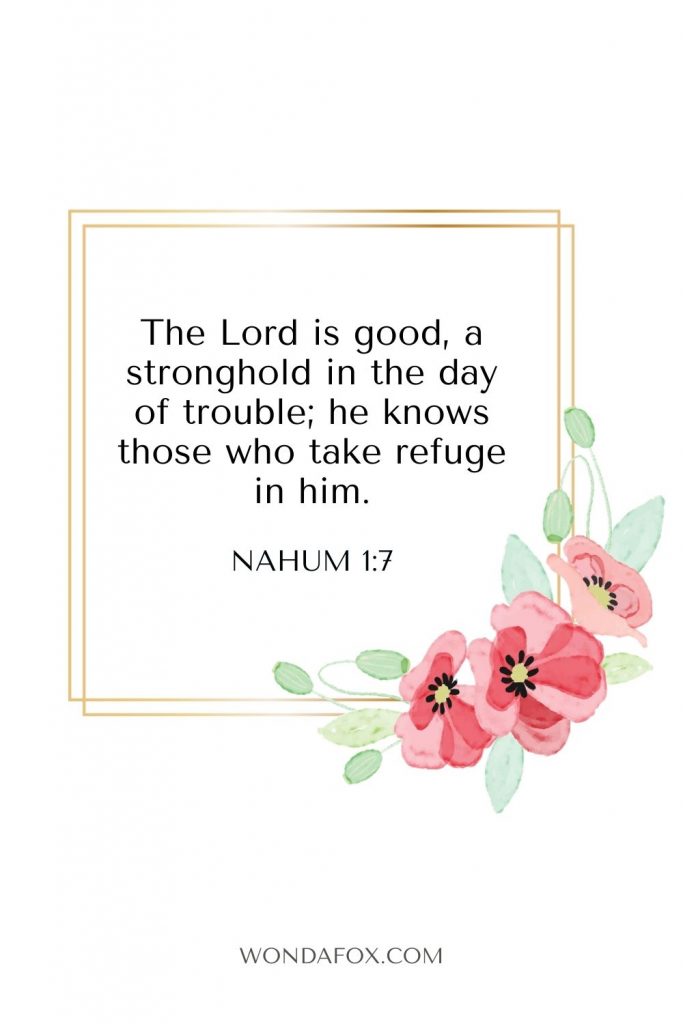 Nahum 1:7
The Lord is good, a stronghold in the day of trouble; he knows those who take refuge in him.
Matthew 11:28-30
Come to me, all who labor and are heavy laden, and I will give you rest. Take my yoke upon you, and learn from me, for I am gentle and lowly in heart, and you will find rest for your souls. For my yoke is easy, and my burden is light."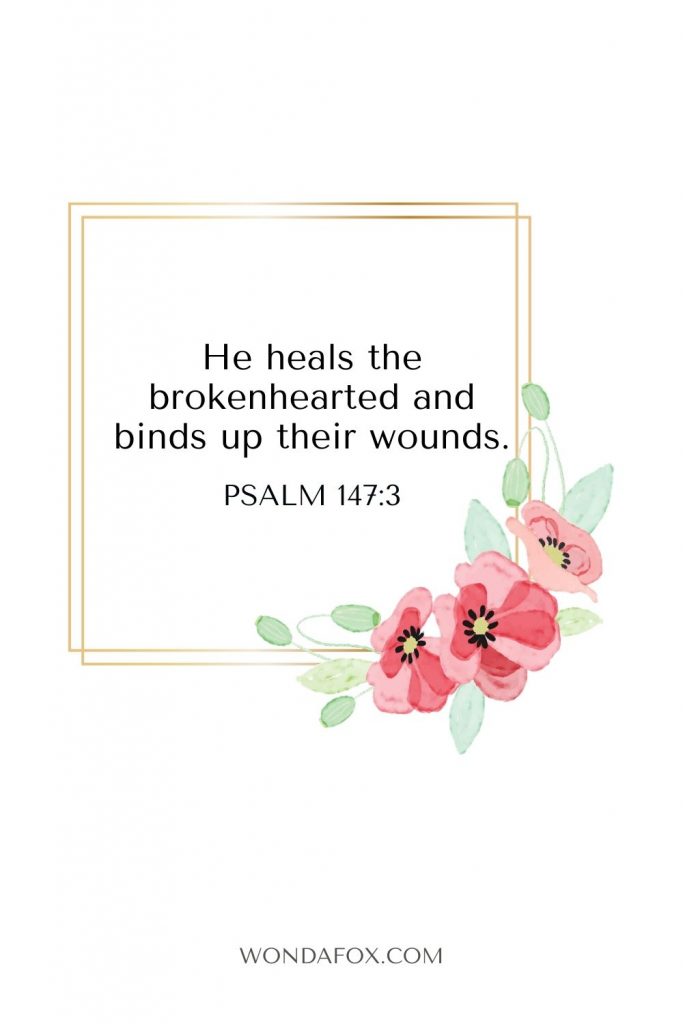 Psalm 147:3
He heals the brokenhearted and binds up their wounds.
2 Corinthians 4:16
So we do not lose heart. Though our outer self is wasting away, our inner self is being renewed day by day.
Psalm 55:22
Cast your burden on the Lord, and he will sustain you, he will never permit the righteous to be moved.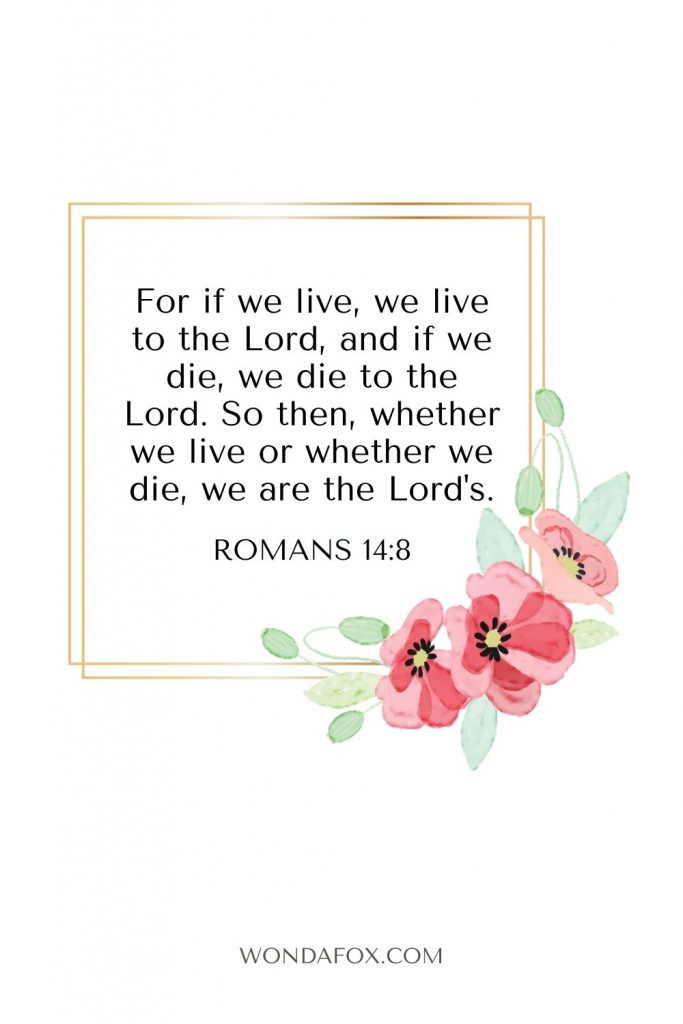 Romans 14:8
For if we live, we live to the Lord, and if we die, we die to the Lord. So then, whether we live or whether we die, we are the Lord's.
Isaiah 57:1-2
The righteous man perishes, and no one lays it to heart; devout men are taken away, while no one understands.
For the righteous man is taken away from calamity; he enters into peace;
they rest in their beds who walk in their uprightness.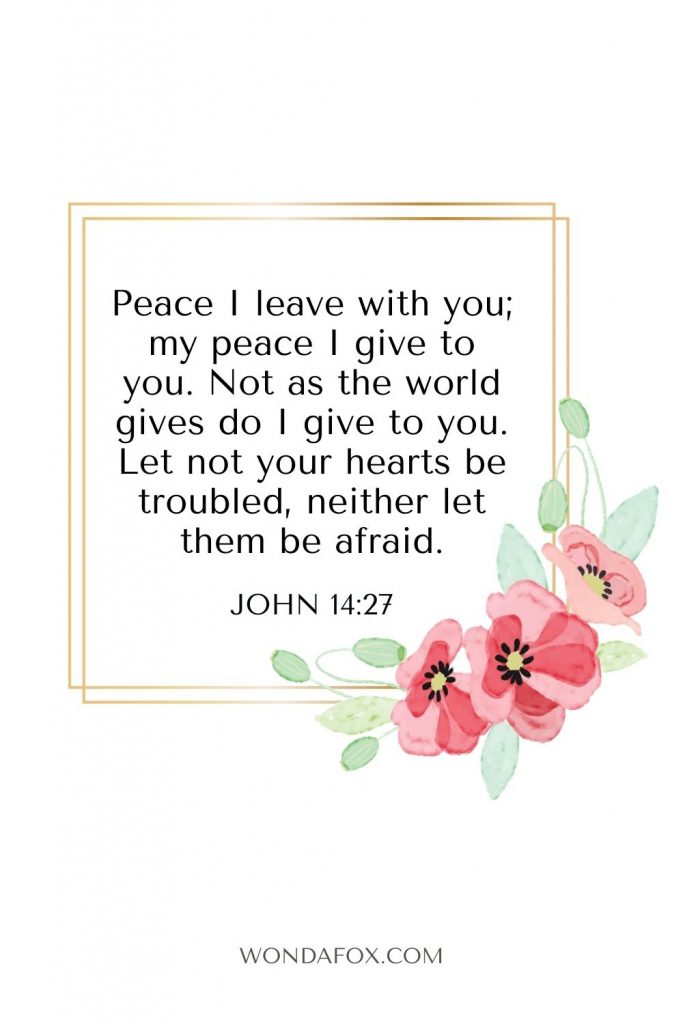 John 14:27
Peace I leave with you; my peace I give to you. Not as the world gives do I give to you. Let not your hearts be troubled, neither let them be afraid.