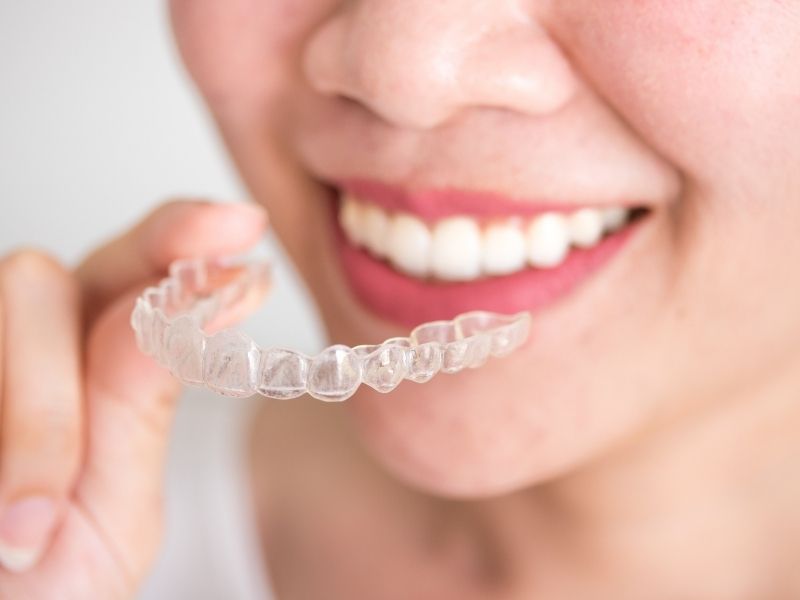 If you are thinking about correcting the aesthetic appearance of your smile, then you need to book a free smile assessment for Invisalign Hertfordshire today.
A free smile assessment carried out at your dental practice will include a comprehensive oral examination of your teeth and gums, which will make sure that you have good dental health and no underlying issues which may be affecting your teeth.
All dental issues will be addressed by your dentist before you proceed with any form of cosmetic dentistry, helping you to enjoy a healthier and more beautiful smile by the end of your treatment process. 
iTero scanning
You may need to undergo a professional clean of your teeth with your hygienist before you proceed with any cosmetic dental procedure, and this includes Invisalign.
Your dentist will carry out X-rays of your mouth, as well as taking photographs of your teeth and the bite alignment of your jaw. Once this has been done, to find out more about the treatment plan for you, you will need to undergo a specialist three-dimensional iTero digital scan of your teeth and gums.
This is an intraoral scanner that is highly accurate and non-invasive in comparison to traditional impression-taking options, which are often messy, time-consuming, and uncomfortable. This scan helps create an instant simulation of how your teeth may look following successful treatment with Invisalign.
ClinCheck
If you and your dentist are happy with the initial potential prediction then the scan results can be uploaded to the manufacturers of Invisalign, who will use their specialized ClinCheck software to create a highly accurate and detailed three-dimensional simulation of how your teeth will change by using Invisalign.
The software helps put together an individually tailored treatment plan for you with Invisalign, which sets out exactly how many aligners you will need and the movement your teeth will have to undergo, as well as the duration of the treatment procedure for successful results.
Invisalign aligners
Invisalign works using clear thermoplastic aligners, it is a revolutionary, teeth-straightening treatment option that uses the latest developments in dentistry to provide comfort, convenience, and discretion, as well as fantastic results.
Invisalign has helped correct millions of smiles across the world and continues to grow in popularity. The aligners themselves are an excellent alternative to traditional orthodontic braces, which can be uncomfortable and are usually visible in the mouth. They are individually manufactured to fit your mouth precisely which helps reduce the chance of irritation or discomfort.
Invisible aligners can be taken out of your mouth and replaced as necessary; therefore, they do not interfere with your daily activities or your eating habits. They are easy to clean, and you will receive a solution in which to soak them whilst you enjoy your lunch or dinner. They also allow you to maintain a good dental hygiene routine preventing any further underlying issues.
Speak to your dentist about Invisalign today and book your free smile assessment to find out how Invisalign can help improve the aesthetic appearance of your smile very soon. We have payment plans available so that a beautiful smile is not only comfortably achievable but affordable too.