Sadness is an emotion we all feel at one point or the other. Whiles, it's a good thing to always be happy, life has its own way, and sometimes things just end up making us sad.
It's okay to feel sad sometimes. It only shows you are alive and you are human. In case you are feeling sad, here are some sadness quotes about life to help you through this time and give you hope.
Sadness quotes to give you hope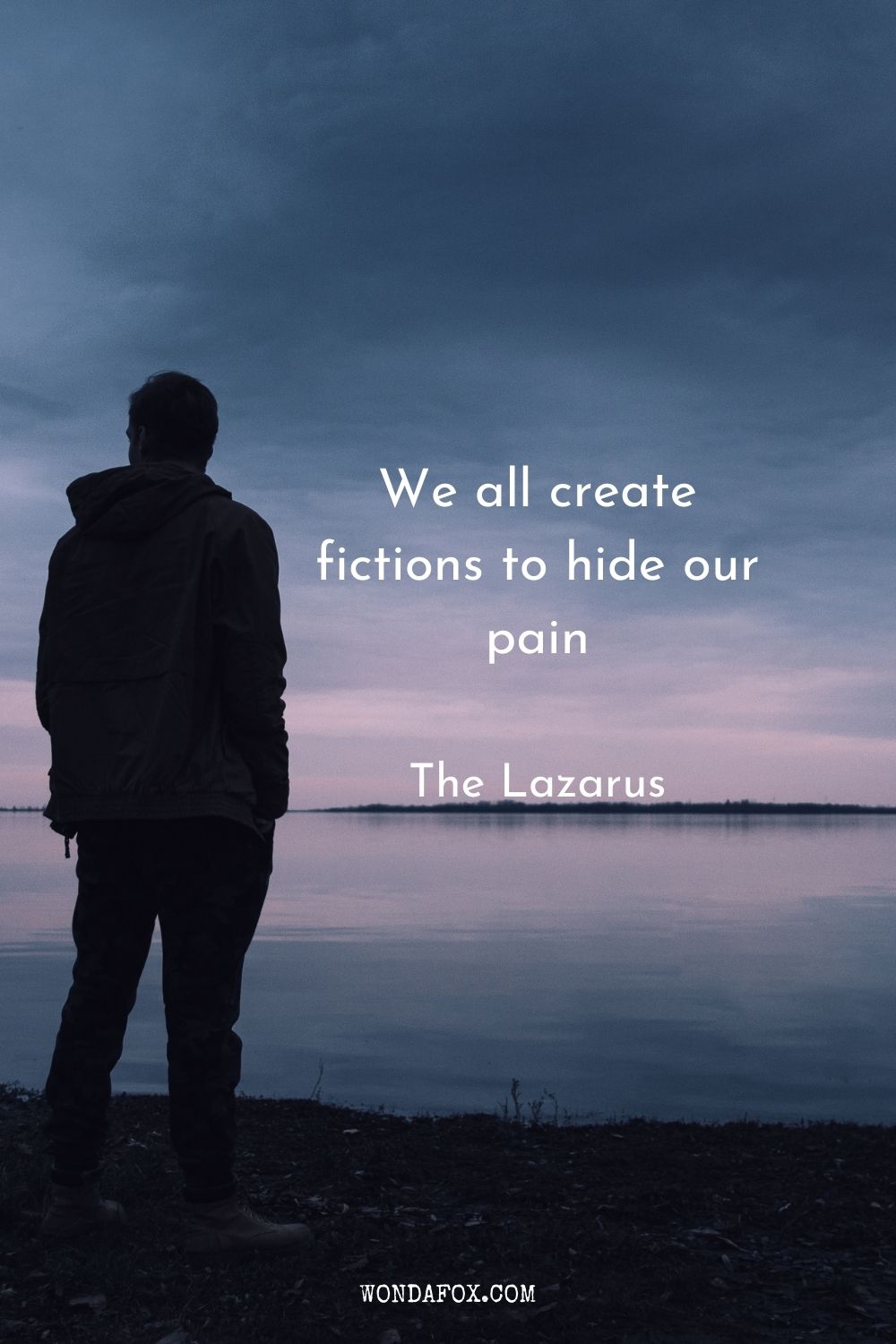 The Lazarus
We all create fictions to hide our pain.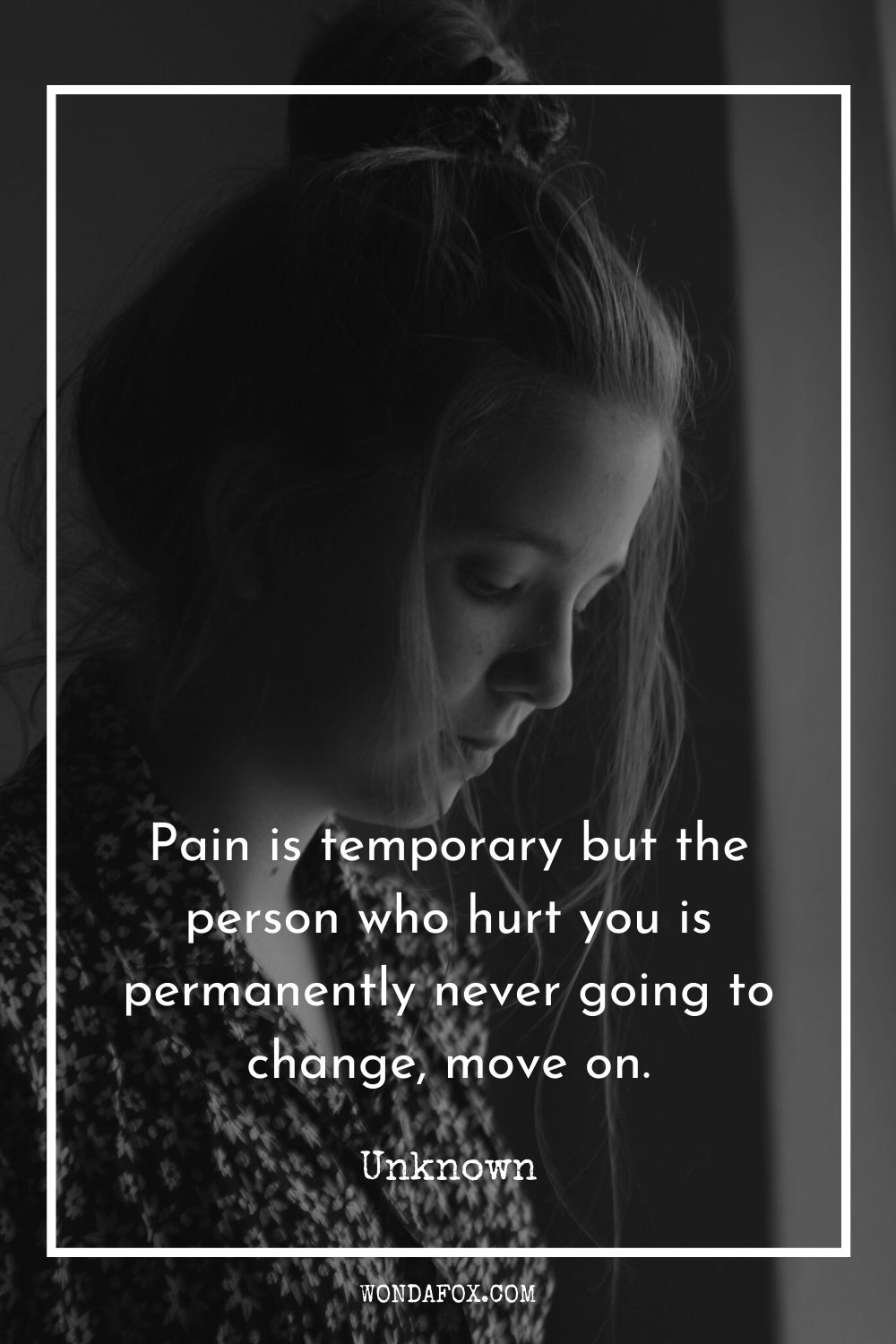 Unknown
Pain is temporary but the person who hurt you is permanently never going to change, move on.
Unknown
I'm full of pain but I wake up every morning and I'm smiling.
Ritu Ghatourey
The pain never really goes away; you just elevate and get used to it by growing stronger
Unknown
The prettiest smiles hide the deepest secrets. The prettiest eyes have cried the most tears. And the kindest hearts have felt the most pain.
Unknown
People who laugh more are able to tolerate pain better, both physical and emotional.
Michael Jordan
Failure gave me strength. The pain was my motivation.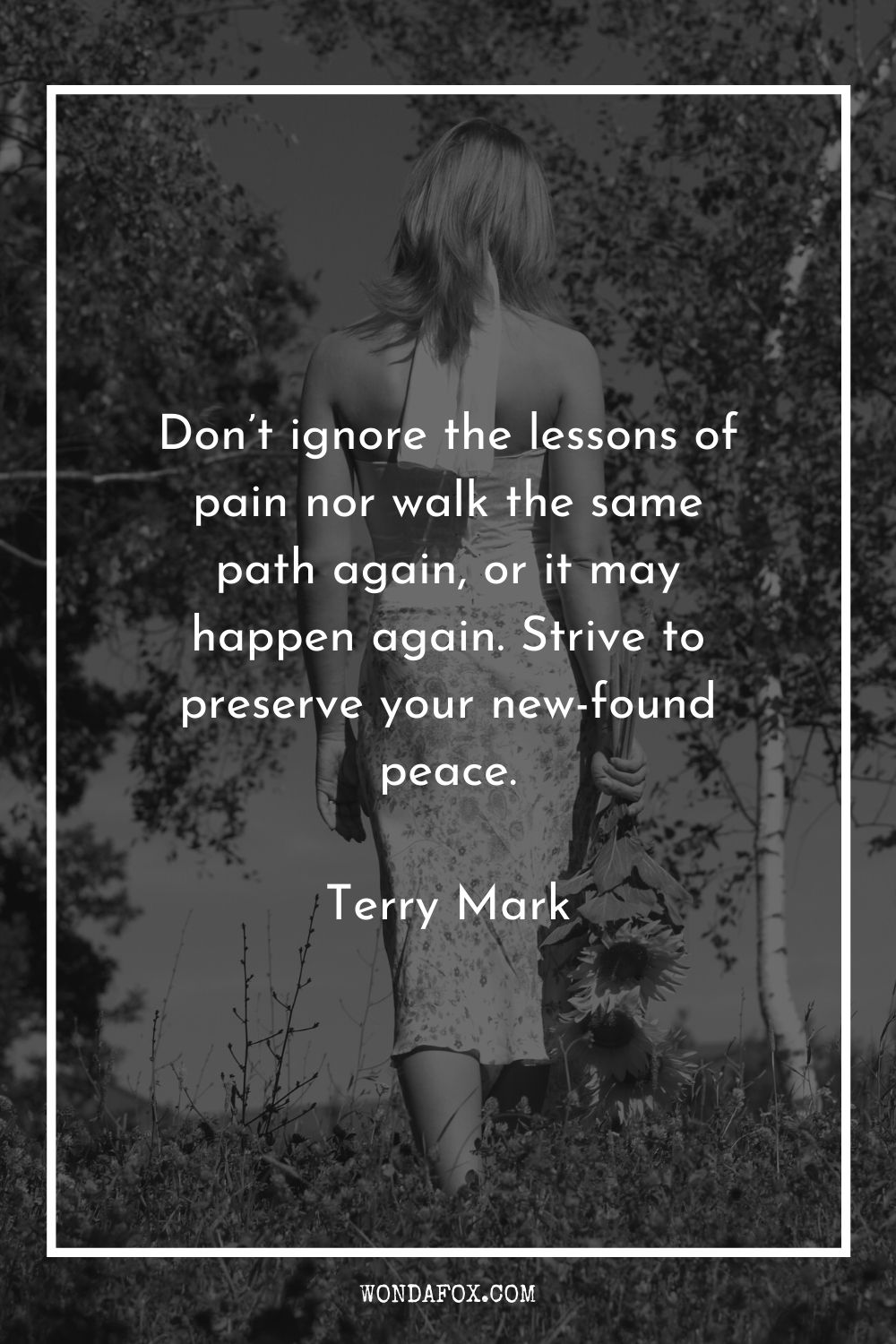 Terry Mark
Don't ignore the lessons of pain nor walk the same path again, or it may happen again. Strive to preserve your new-found peace.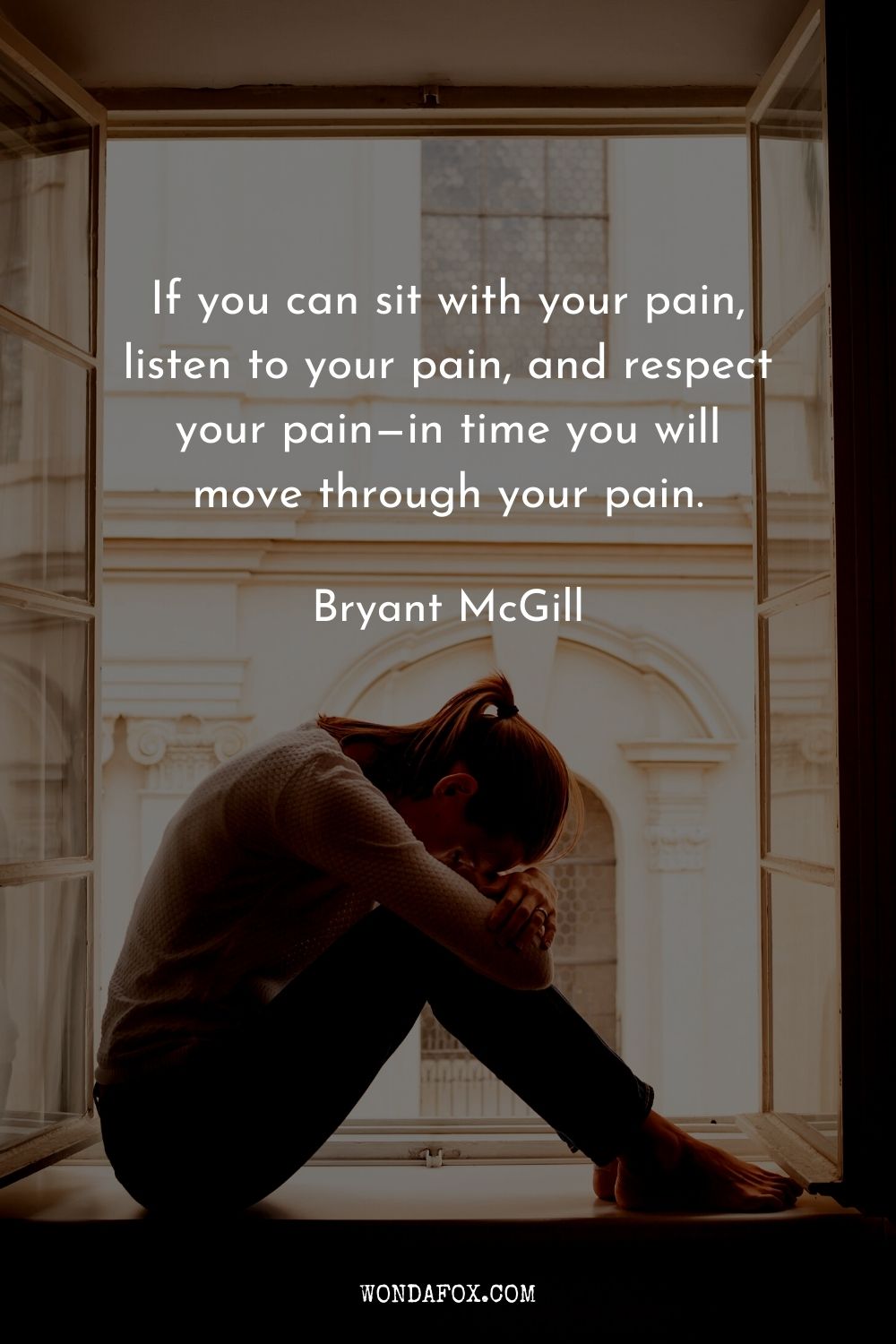 Bryant McGill
If you can sit with your pain, listen to your pain, and respect your pain—in time you will move through your pain.
Hunter S.
I hate pain, despite my ability to tolerate it beyond all known parameters, which is not necessarily a good thing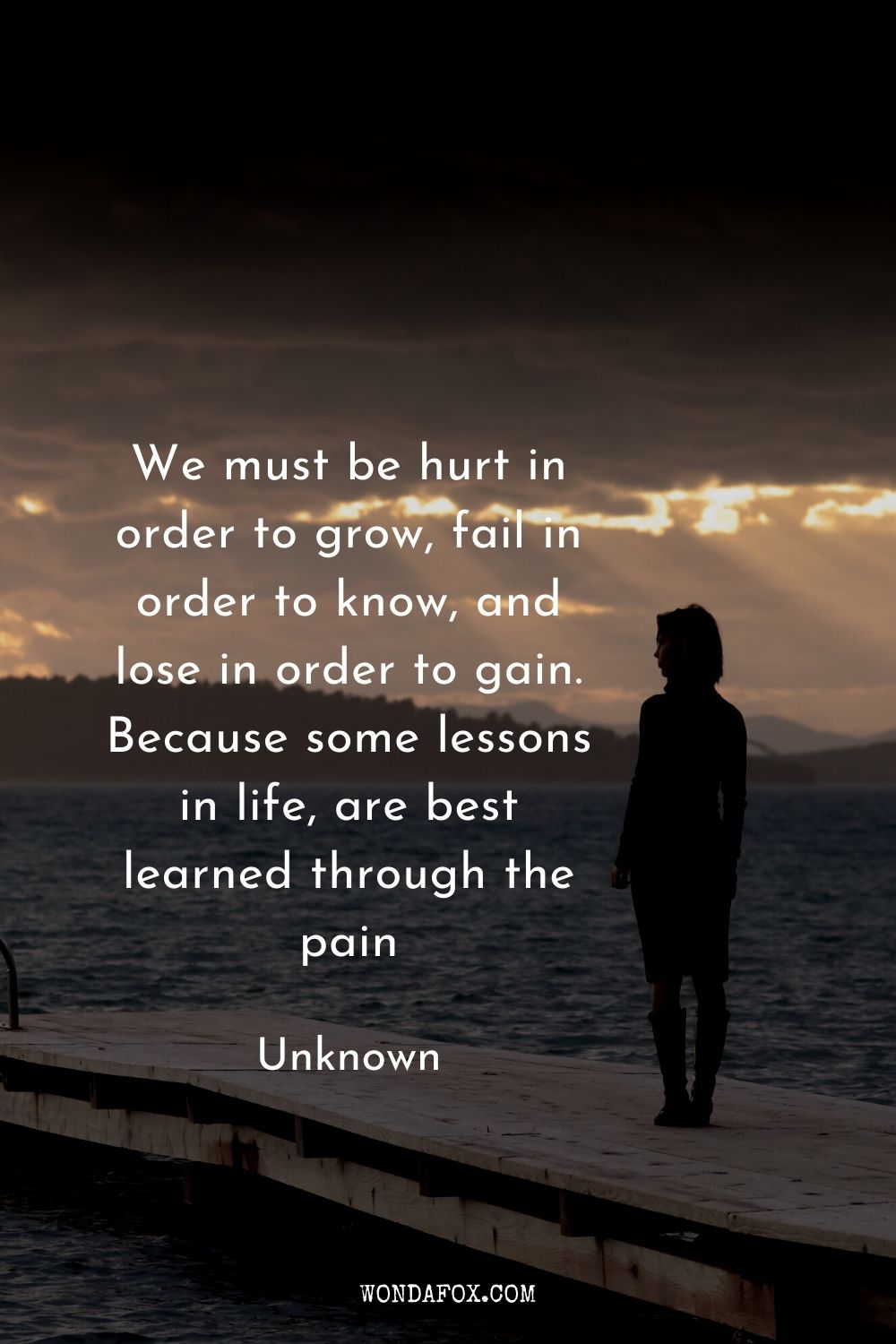 Unknown
We must be hurt in order to grow, fail in order to know, and lose in order to gain. Because some lessons in life, are best learned through the pain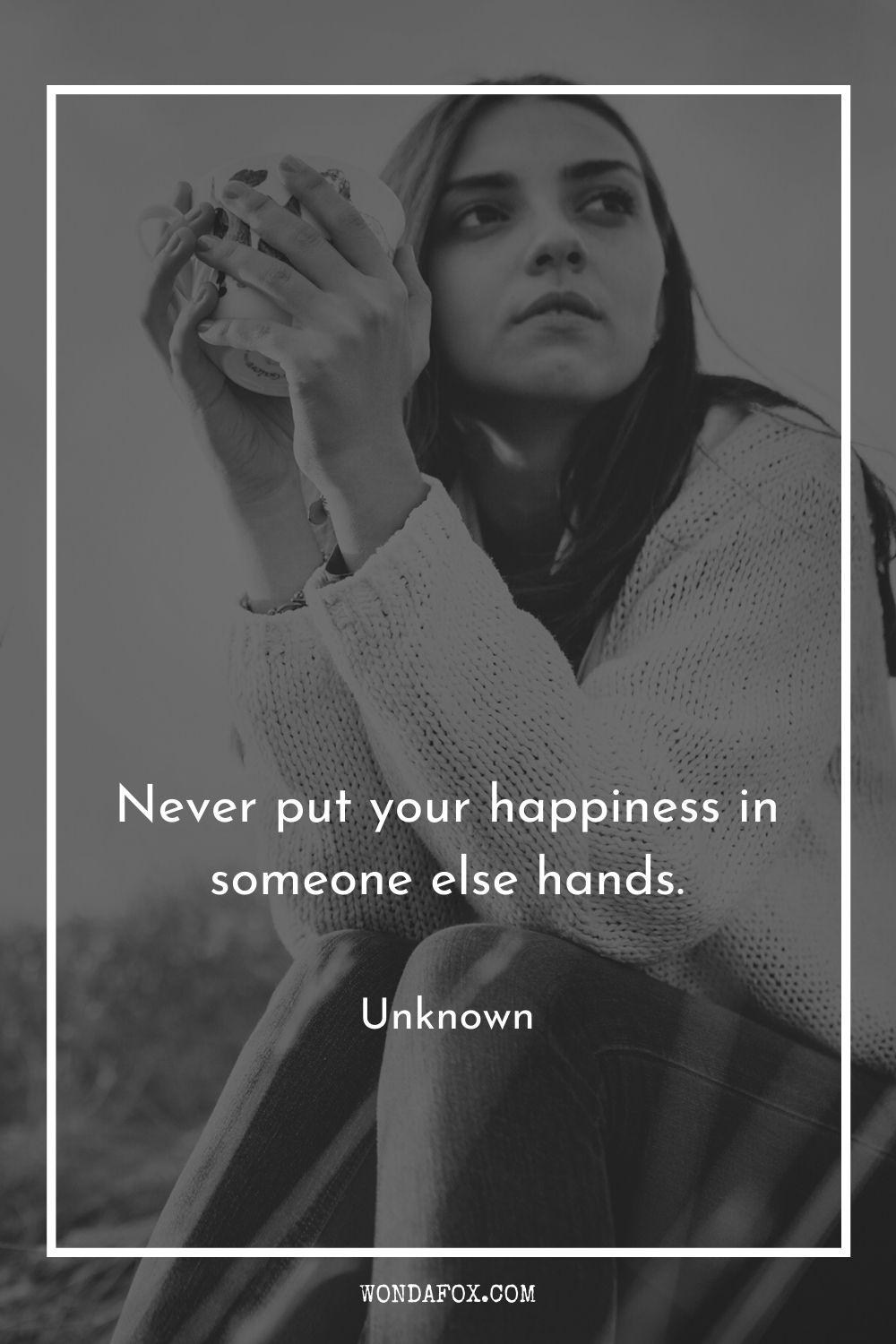 Unknown
Never put your happiness in someone else hands.
Stephen Chbosky
Things change. And friends leave. Life doesn't stop for anybody.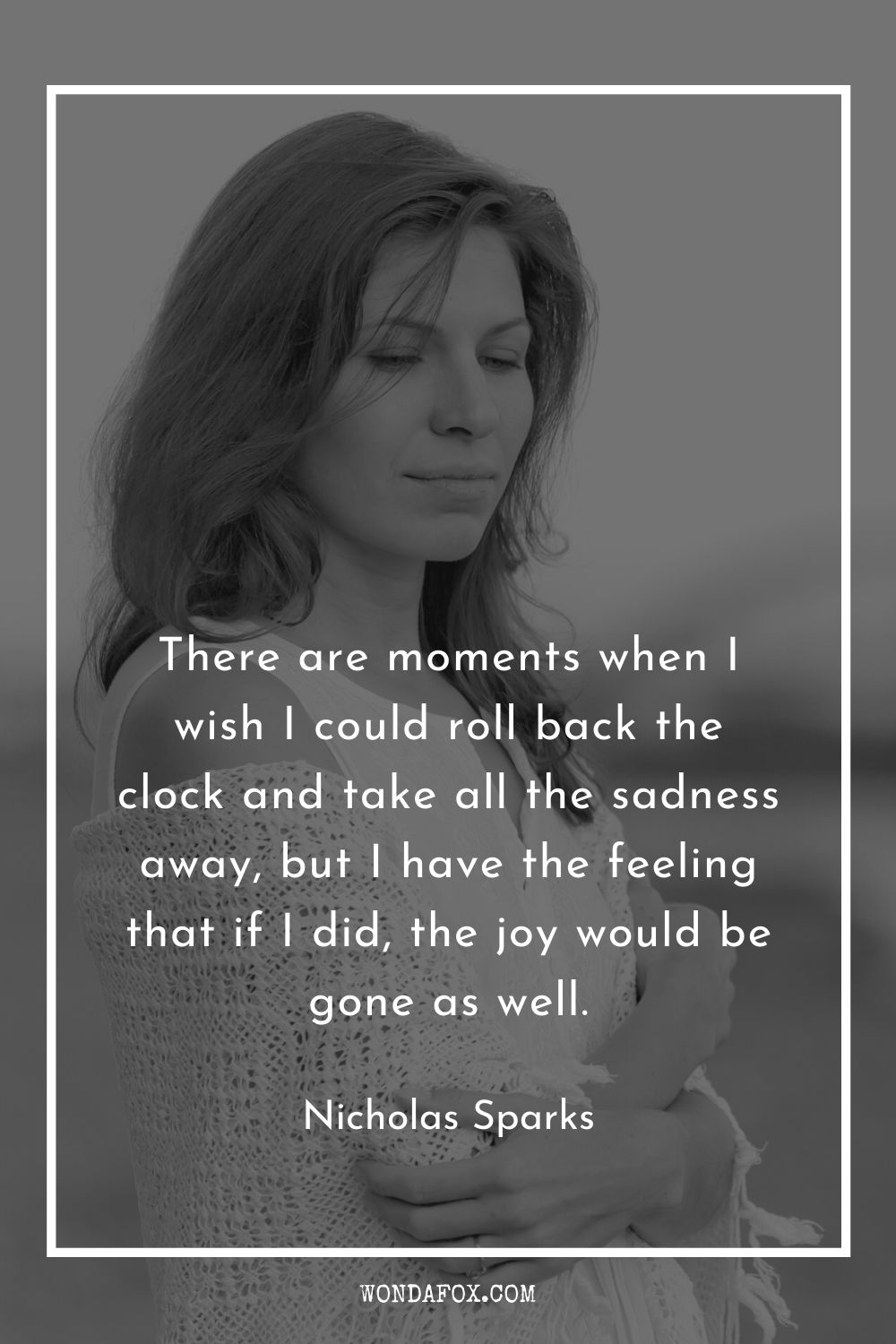 Nicholas Sparks
There are moments when I wish I could roll back the clock and take all the sadness away, but I have the feeling that if I did, the joy would be gone as well.
Margaret Mitchell
Life's under no obligation to give us what we expect
F. Scott Fitzgerald
You see, I usually find myself among strangers because I drift here and there trying to forget the sad things that happened to me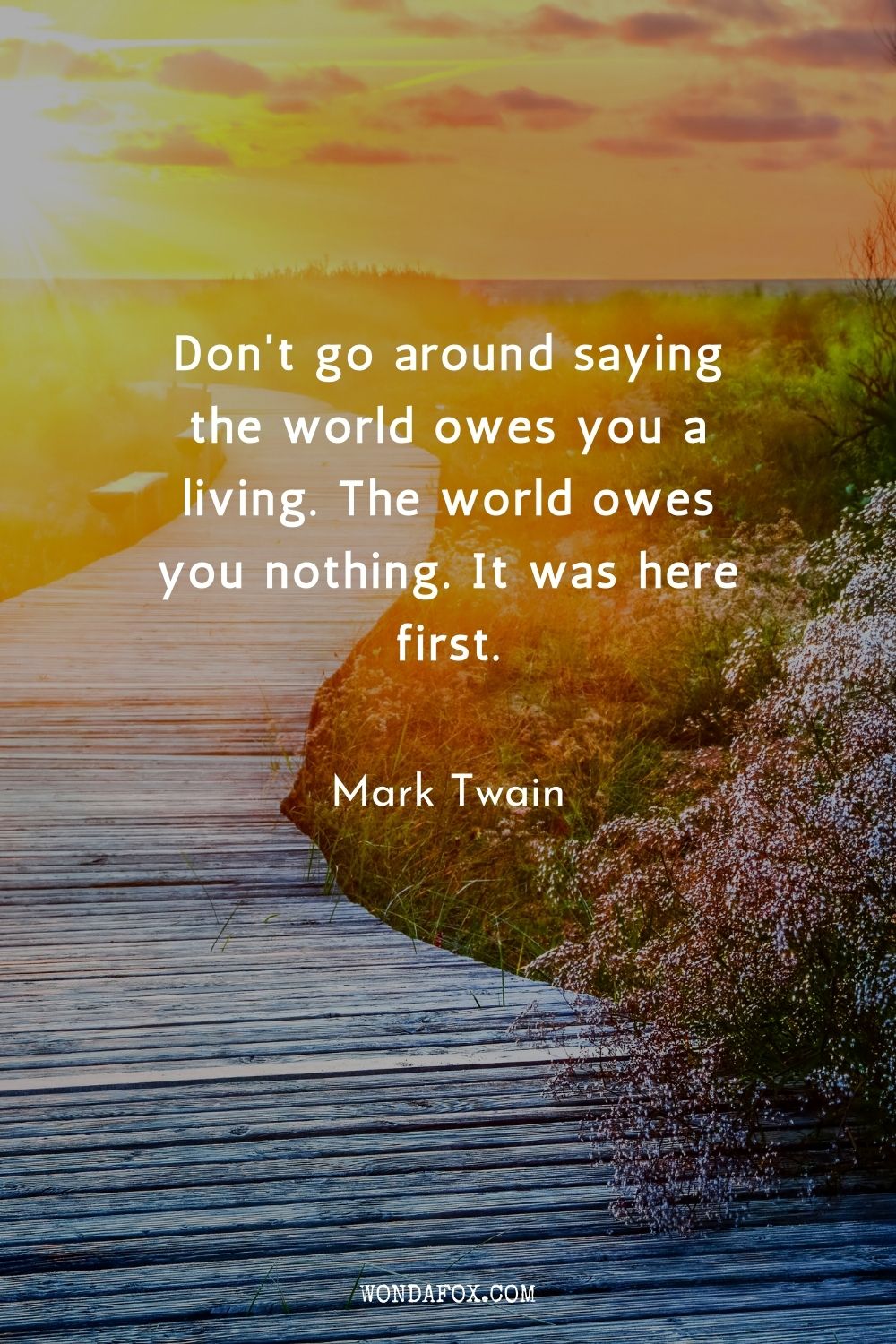 Mark Twain
Don't go around saying the world owes you a living. The world owes you nothing. It was here first.
unknown
Sometimes it is better to be alone, nobody can hurt you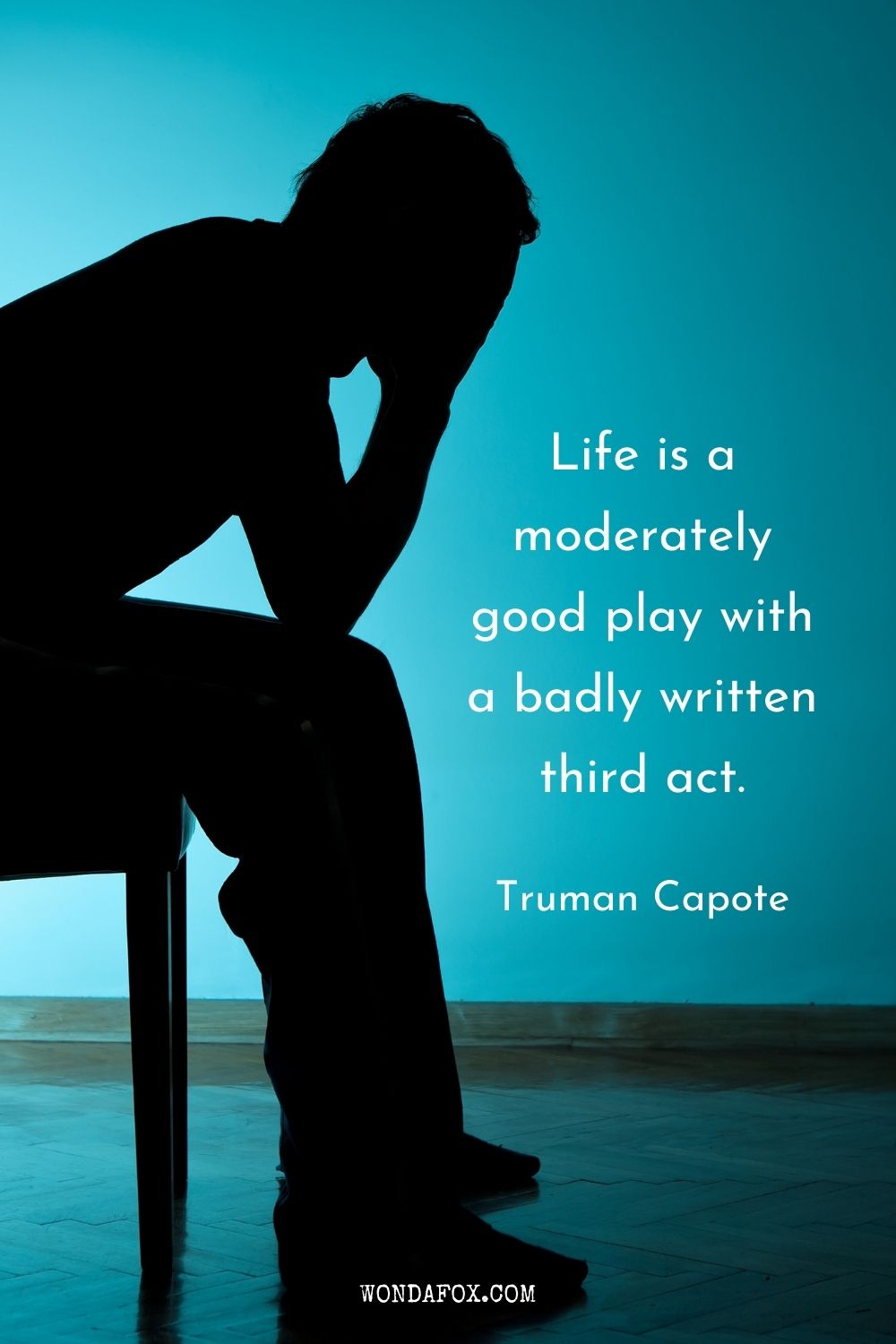 Truman Capote
Life is a moderately good play with a badly written third act.
C.S. Lewis
I have learned now that while those who speak about one's miseries usually hurt, those who keep silence hurt more.
Eudora Welty
The excursion is the same when you go looking for your sorrow as when you go looking for your joy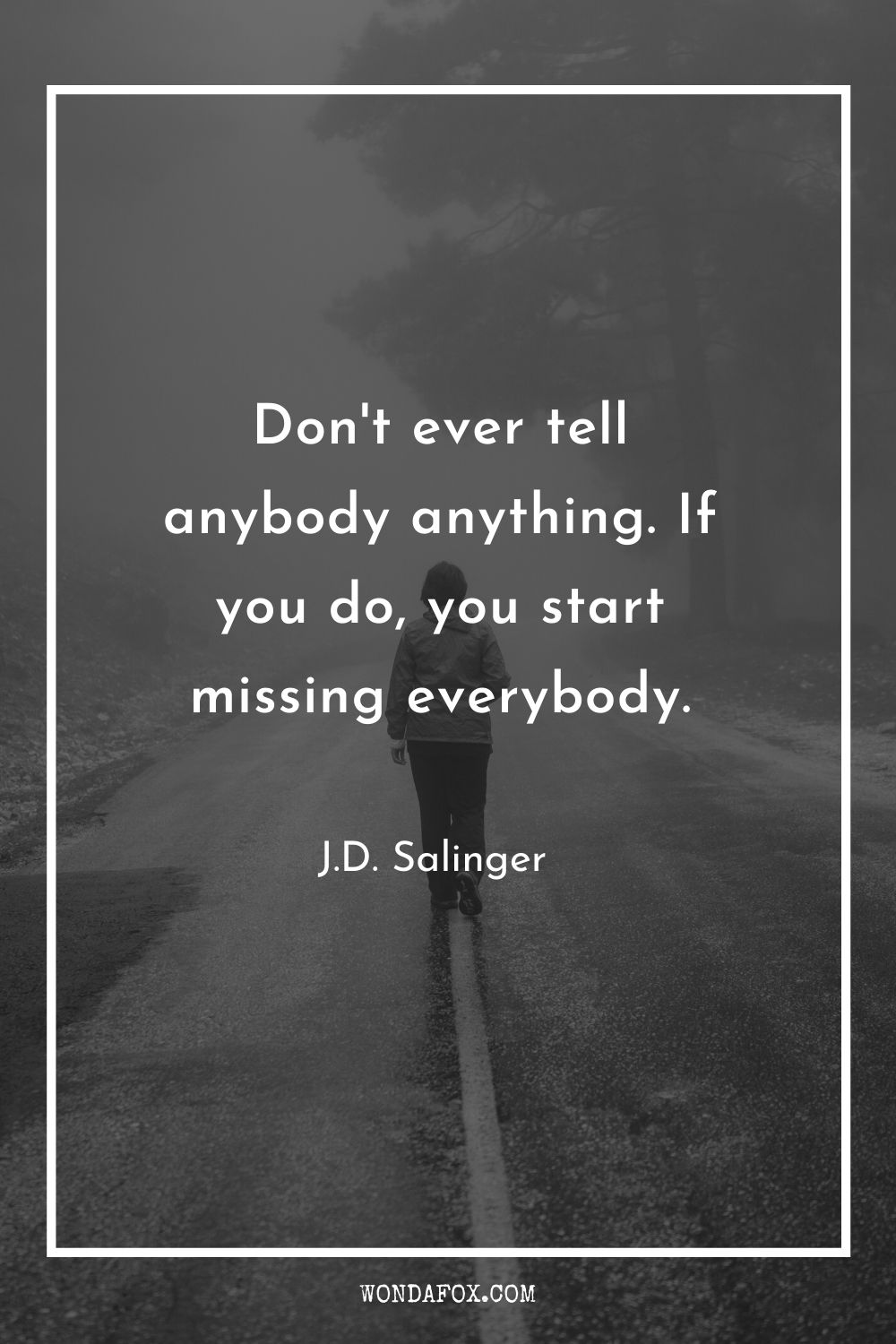 J.D. Salinger
Don't ever tell anybody anything. If you do, you start missing everybody.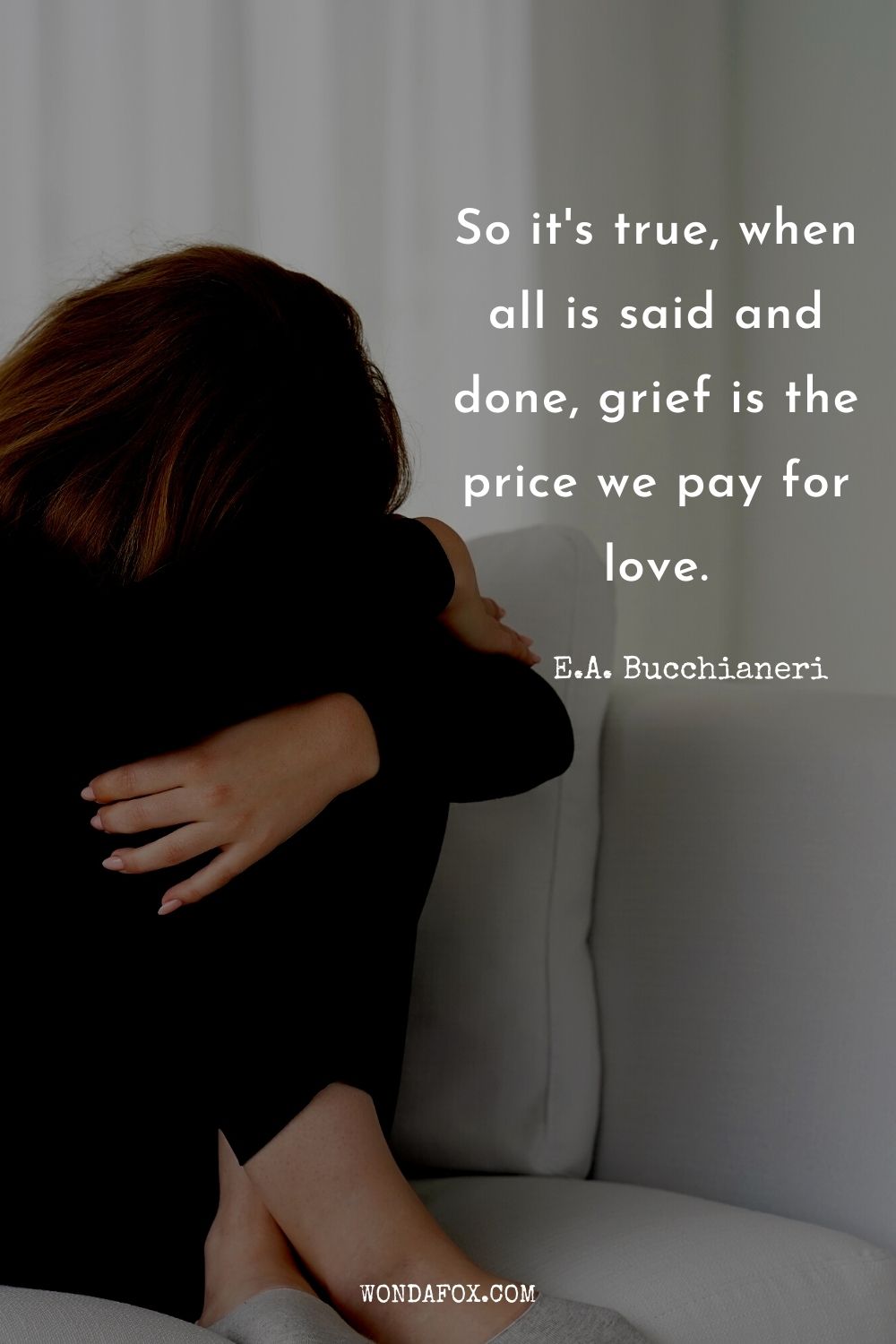 E.A. Bucchianeri
So it's true, when all is said and done, grief is the price we pay for love.
Unknown
I'm not tired I just don't wanna be awake
Ernest J. Gaines
Sometimes you got to hurt something to help something. Sometimes you have to plow under one thing in order for something else to grow
Joshua Wisenbaker
Tears are words the mouth can't say nor can the heart bear
Kurt Vonnegut
Of all the words of mice and men, the saddest are, 'It might have been.
Fannie Flagg
Being a successful person is not necessarily defined by what you have achieved, but by what you have overcome
Dorothy Thompson
To have felt too much is to end in feeling nothing
John Lennon
One thing you can't hide is when you're crippled inside.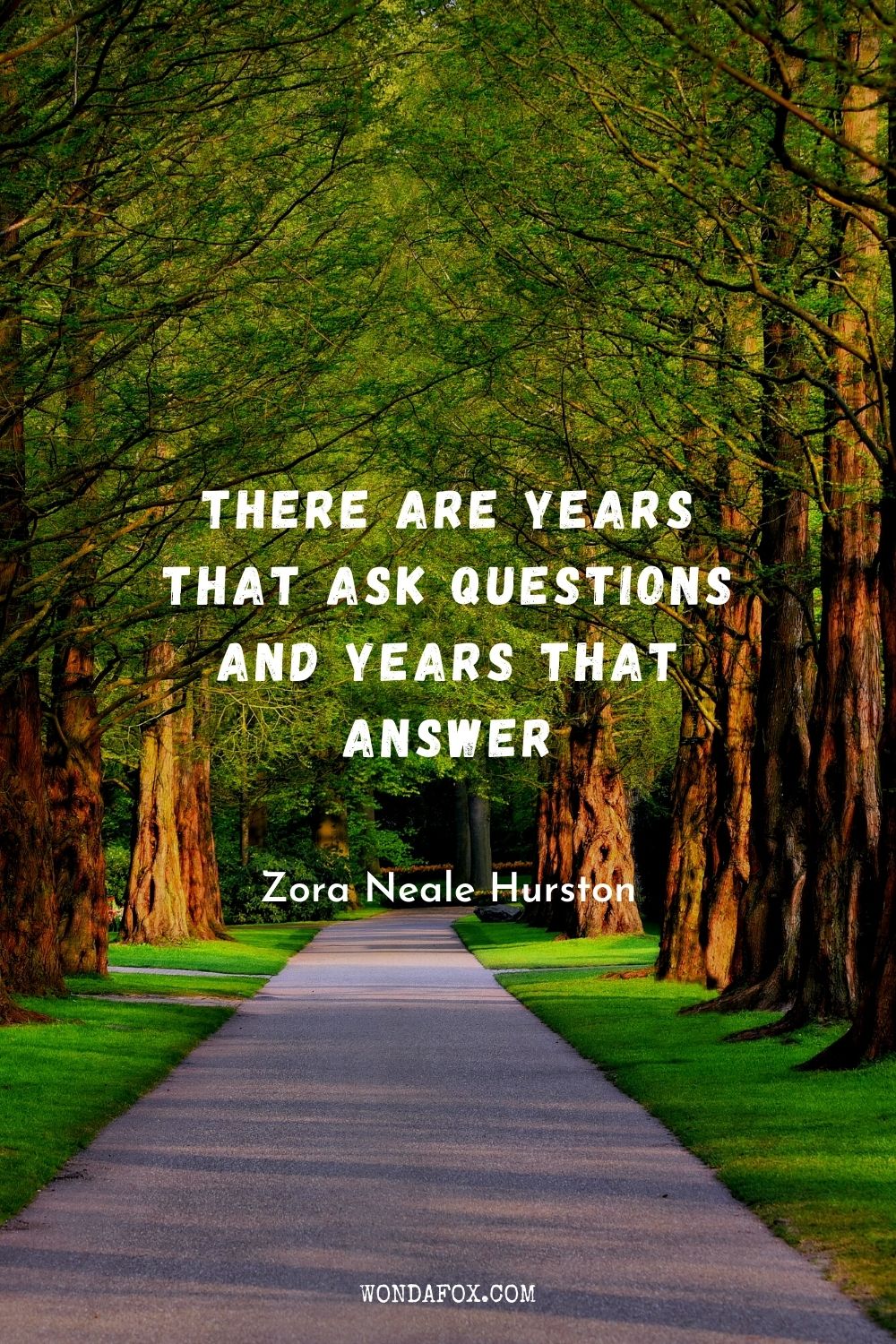 Zora Neale Hurston
There are years that ask questions and years that answer
Christopher Morley
Heavy hearts, like heavy clouds in the sky, are best relieved by the letting of a little water
Leonardo da Vinci
Tears come from the heart and not from the brain.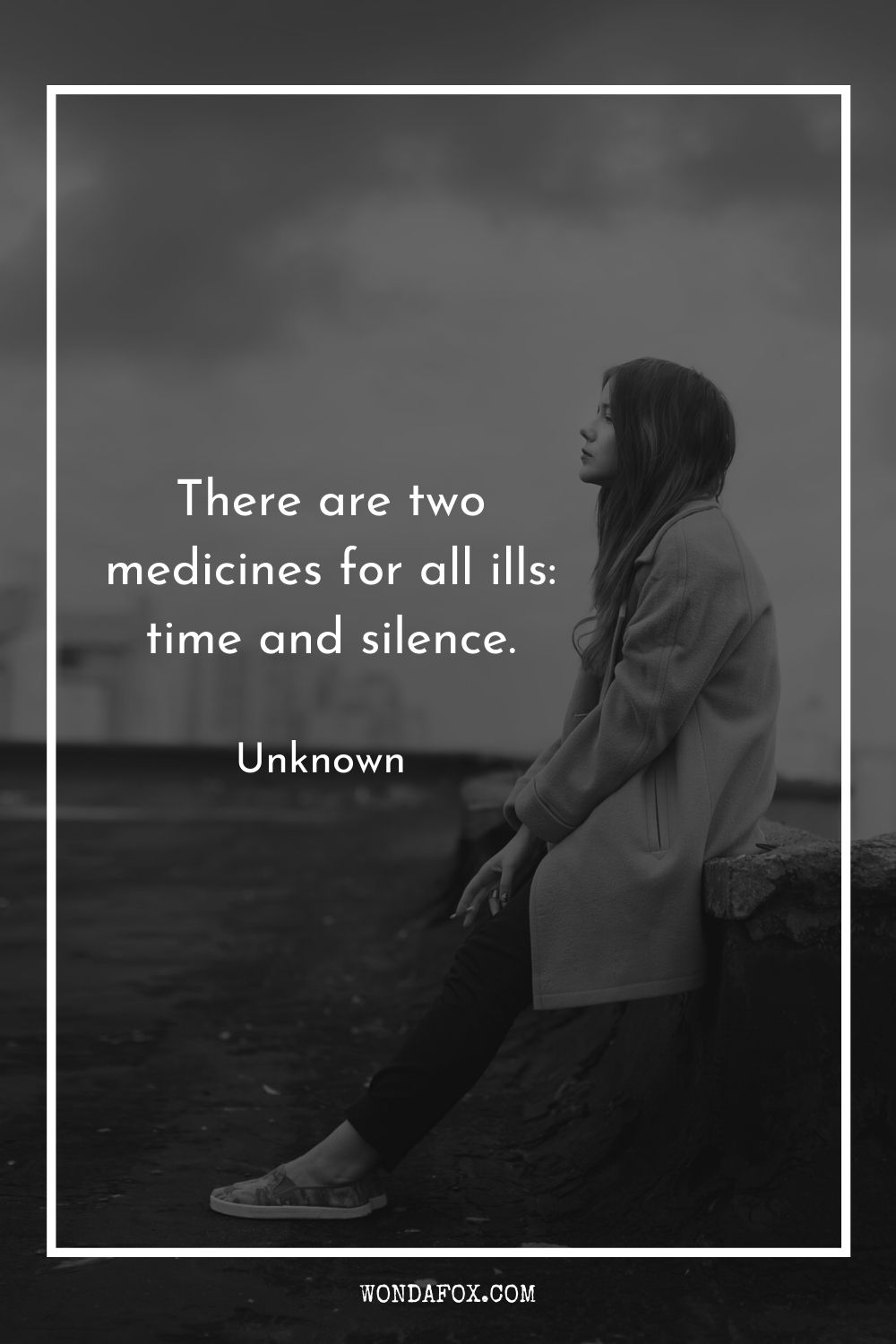 Unknown
There are two medicines for all ills: time and silence.
Unknown
People cry not because they are weak, its because they have been strong for too long.
Priyanshu Singh
The more you love, the more you cry
Unknown
Don't grieve. Anything you lose comes round in another form
Priyanshu Singh
You are not alone. Everyone is fighting a battle you know nothing about.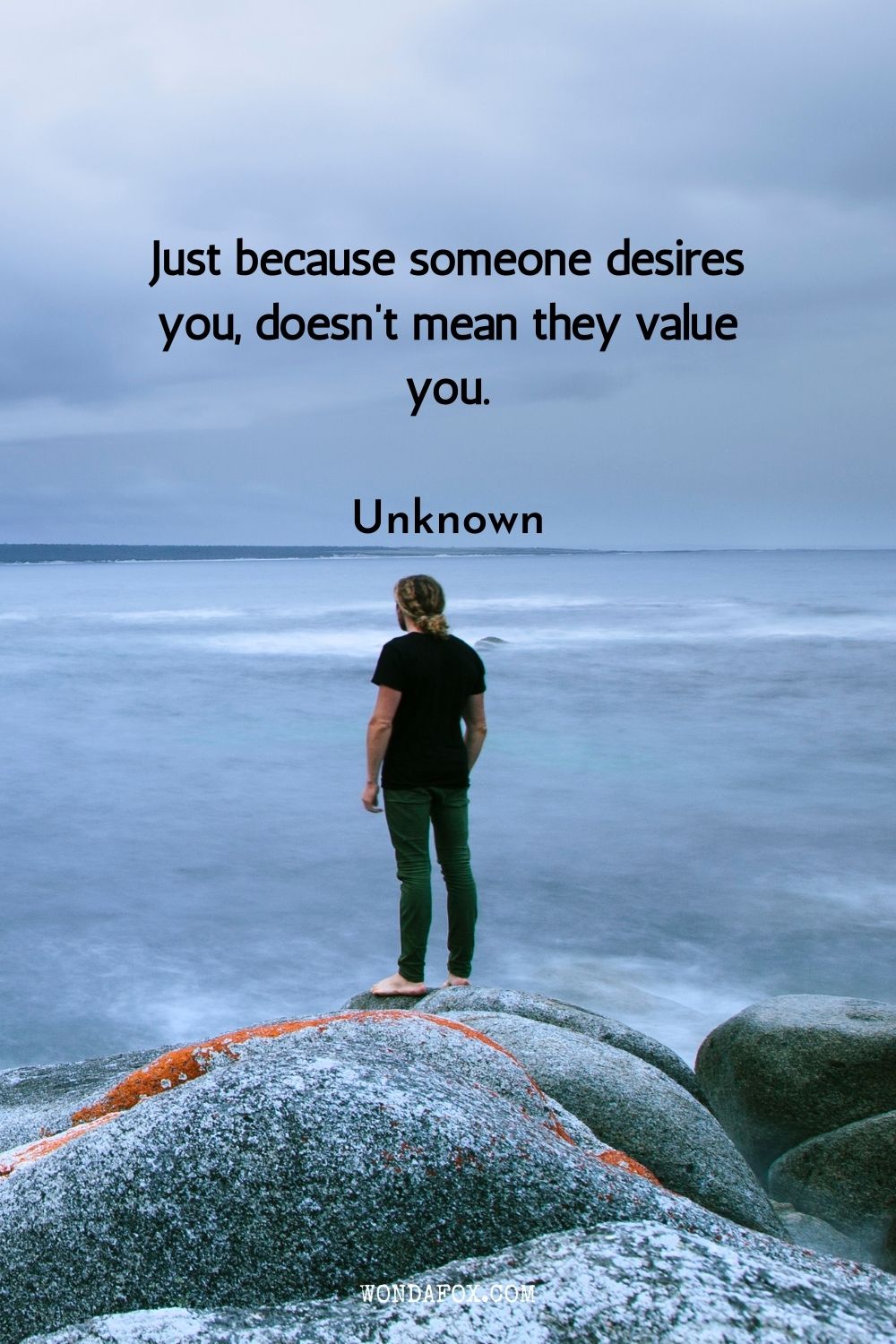 Unknown
Just because someone desires you, doesn't mean they value you.
Maya Angelou
Never make someone a priority when all you are to them is an option.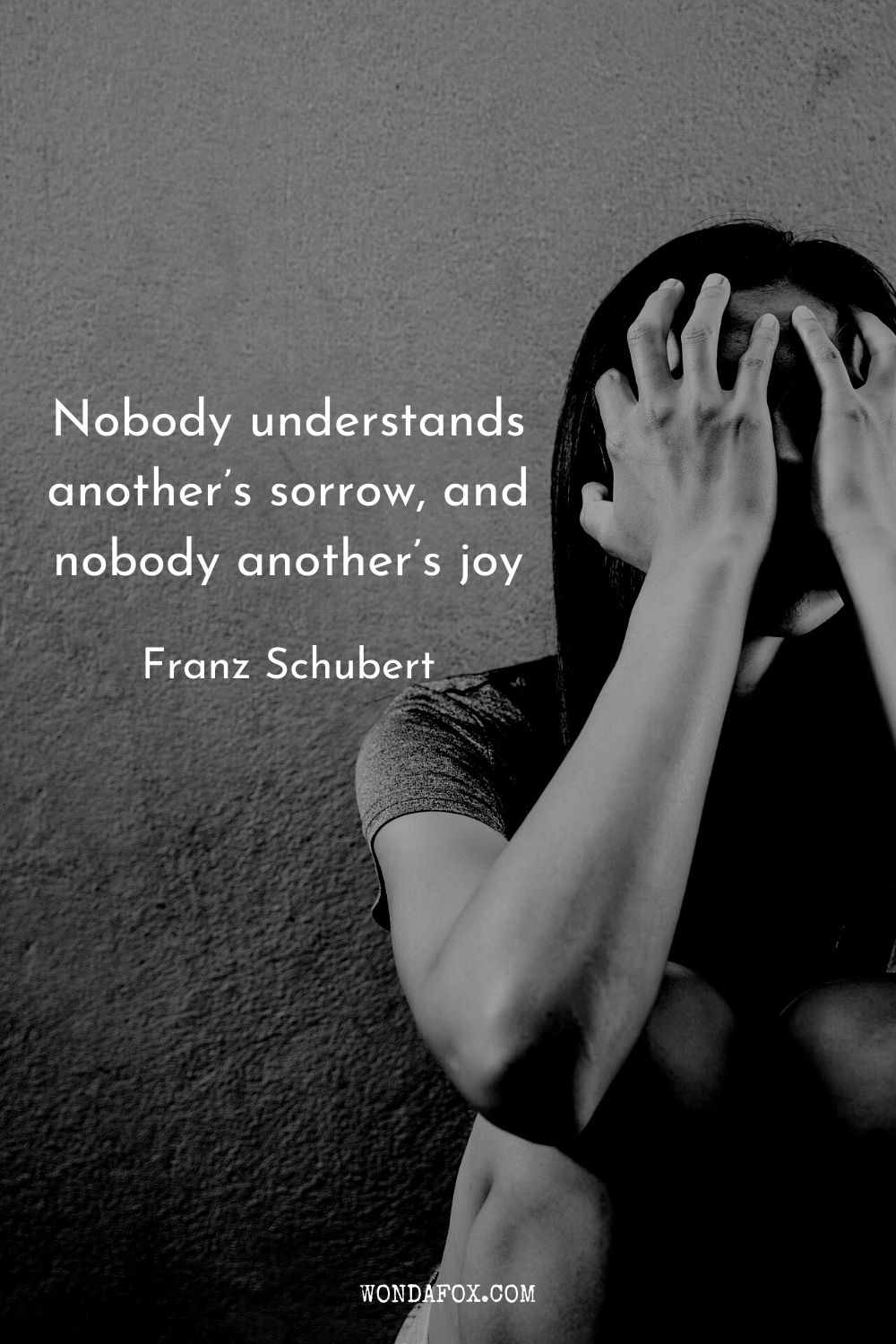 Franz Schubert
Nobody understands another's sorrow, and nobody another's joy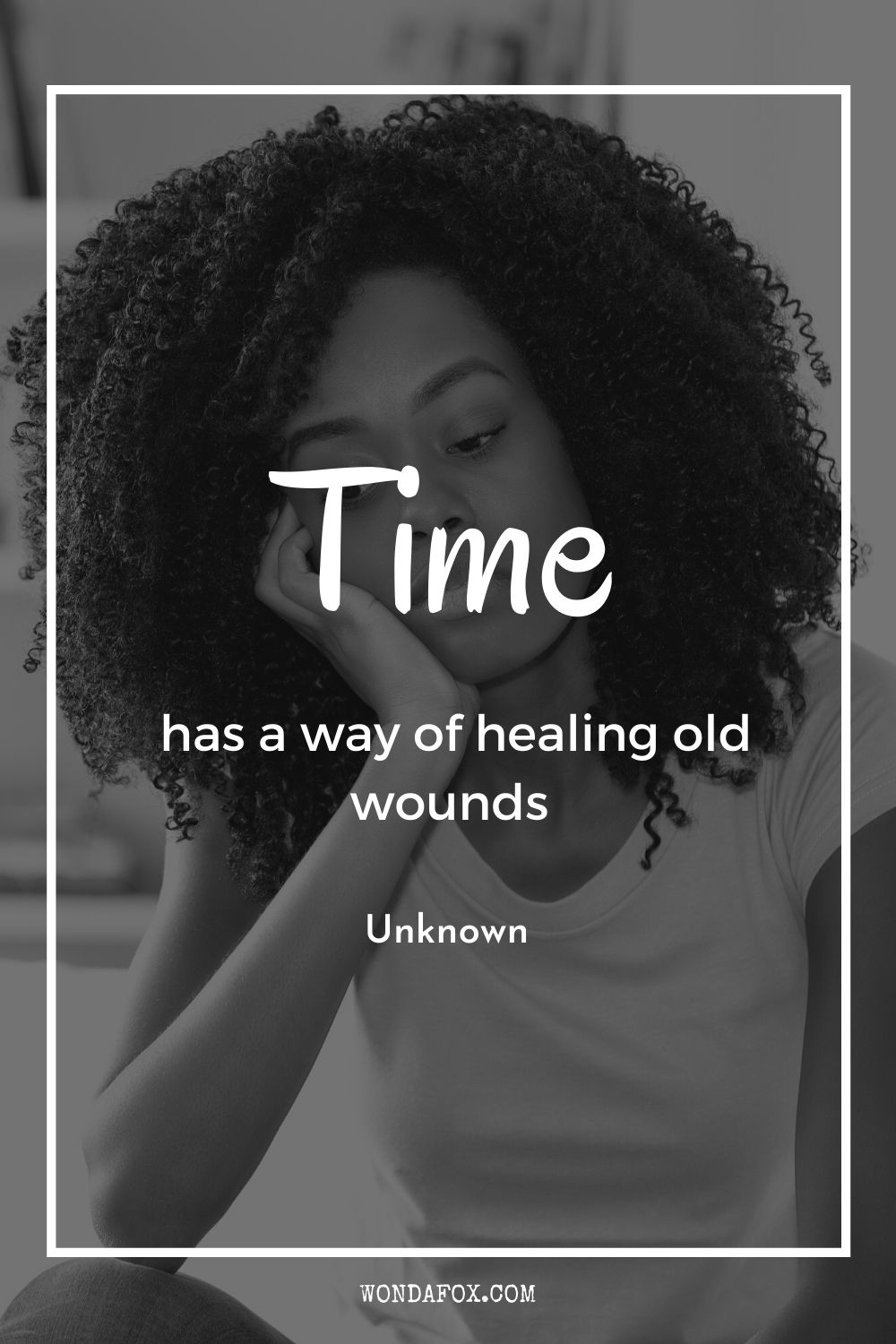 Unknown
Time has a way of healing old wounds
Rumi
Don't get lost in your pain, know that one day your pain will become your cure.
Unknown
There are far better things ahead than any we leave behind
Bob Marley
Open your eyes, look within. Are you satisfied with the life you're living?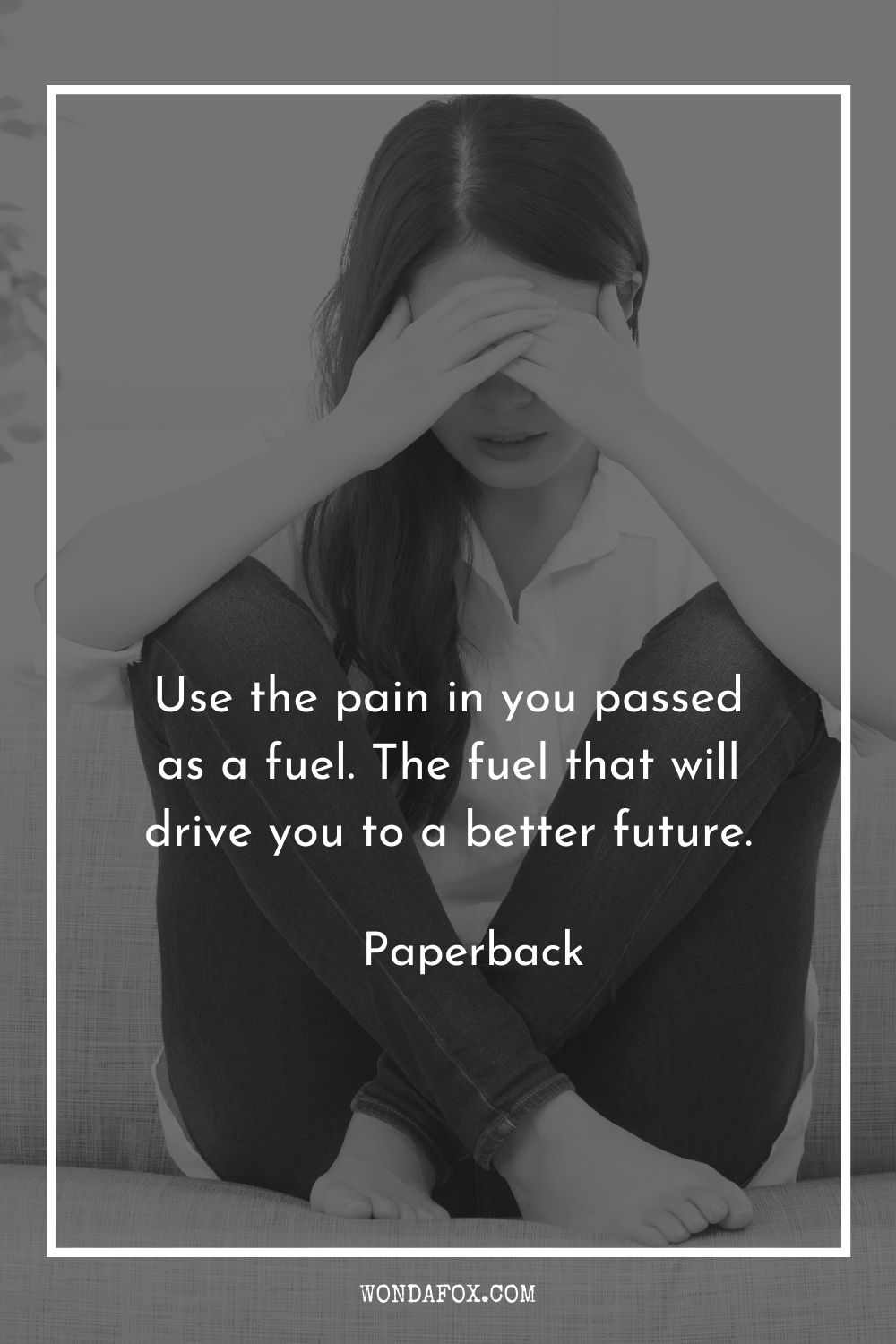 Paperback
Use the pain in you passed as a fuel. The fuel that will drive you to a better future.
Jonathan Safran Foer
You cannot protect yourself from sadness without protecting yourself from happiness.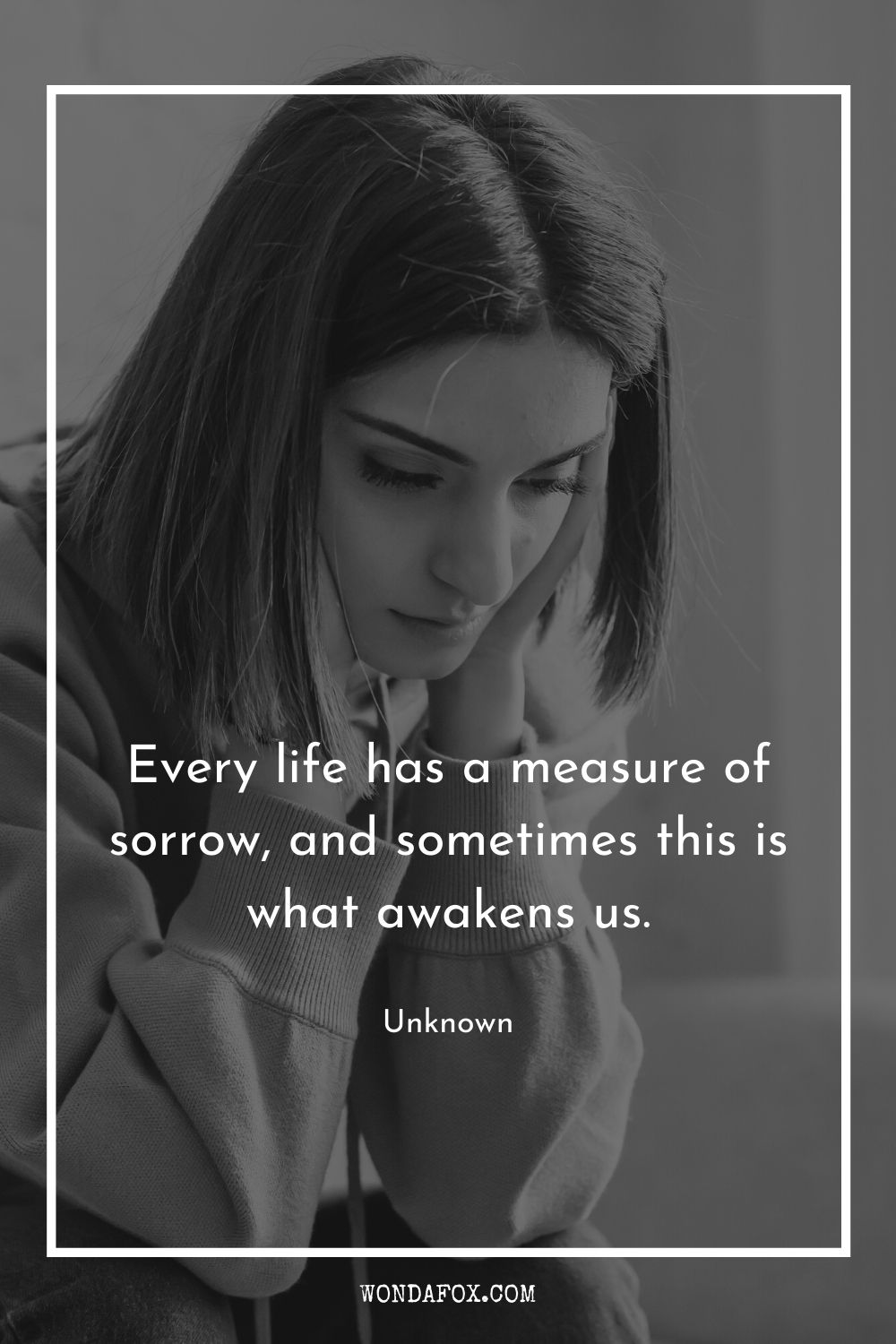 Unknown
Every life has a measure of sorrow, and sometimes this is what awakens us.
David Levithan
Breathing is hard. When you cry so much, it makes you realize that breathing is hard.
Unknown
If you are sad, think about the poorest person.