The holidays inside the winter season are one of the joyous seasons with which I make no jokes. As soon as the temperature drops, I have to turn on my oven. This allows me to show off my baking skills while learning new culinary skills.
There are a variety of cakes you can create for the family to brighten up the Christmas spirit in your home this holiday season. Don't settle for anything less than the best. Whether you're throwing a party or just spending time with your family, keep your baking passion alive till the weather turns bright again.
With a slice of cake and a cup of steaming mocha, winter became a little more bearable. That is why we are here to help you reach the ideal level of warmth for the entire family. Winter cake designs are here to assist you.
We have a wide range of patterns to entice not only you and your family but also anyone who attends your holiday party if one is held. It's time to go to the kitchen and make everyone in the house crave more of your bakery.
When non-edibles are added to the décor of a winter cake, it becomes much better. The design of your cake is crucial. It adds to its attractiveness and makes it more appealing to the eye. Within this season, your décor has the potential to produce pleasant memories. You can also have your cake made in any shape you choose. All of these factors contribute to a memorable season.
Be part of the magical world of winter in this festive season by trying out some of these decors and designs for your winter cakes. To put your mind to rest here are some beautiful winter cake designs for a lovely holiday this festive season.
Winter cake designs ideas for Christmas
Since winter begins in the festive season, winter cakes usually have elements of the Christmas season. So, if you love Christmas, then you can add some elements of Christmas to your cake design. This can include Christmas trees, reindeers amongst others.
Going for just one shape was a thing of yesterday. You can even try out different shapes for your cake. You can try a cake design with little houses decorated for Christmas.
All white cake with Christmas trees and stars
Christmas magic begins with the subtle star. Attaching these stars to the designs and décor of your winter cake makes the cake appear more elegant and no one can get enough of it.
Reindeer cake
Make your winter cake extra special by touching it with a small bite of all that Christmas is all about. Snowballs, Christmas tree, Christmas colors, and, of course, your reindeer, because Santa can't get to town without them.
Christmas tree
Everyone understands the significance of the Christmas tree throughout the holiday season. Allow a hint of Christmas joy to pervade your winter cake. You can use a Christmas tree as a centerpiece for your holiday cake, with a smattering of snow around it, just like in the winter.
Winter cake designs
Christmas isn't the only theme you can use for your winter cake. After all, not everyone celebrates Christmas, but that doesn't mean you can't have some cake in the winter season. So you can also make your winter cake with other elements for winter, like snow.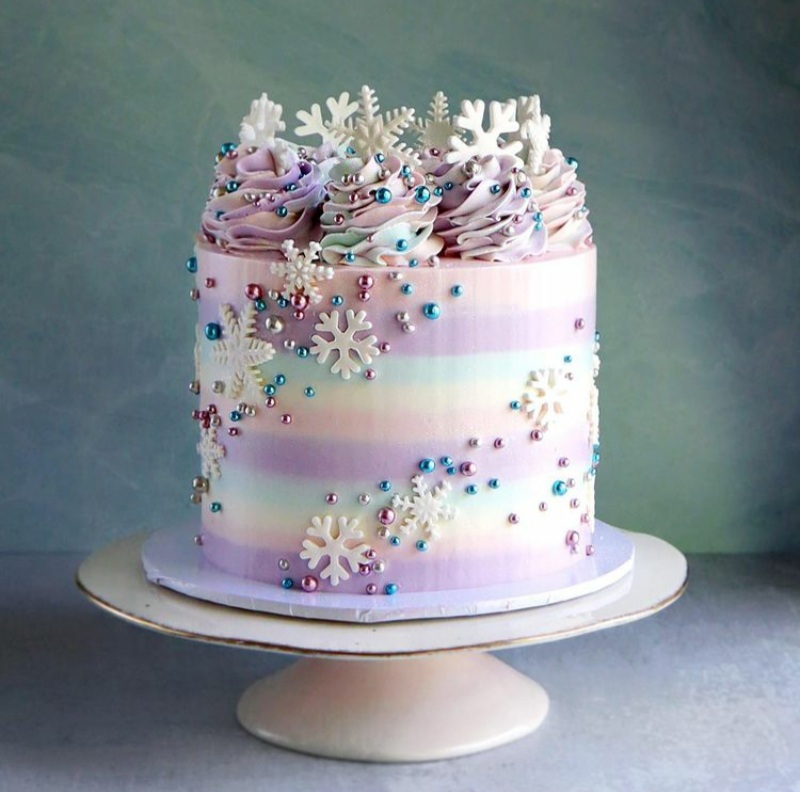 Pastel rainbow cake
If you love pastel colors and rainbows, then your two favorite things can come together to make your winter cake even more beautiful. Once your cake is ready decorate it with some snowflakes because it is winter.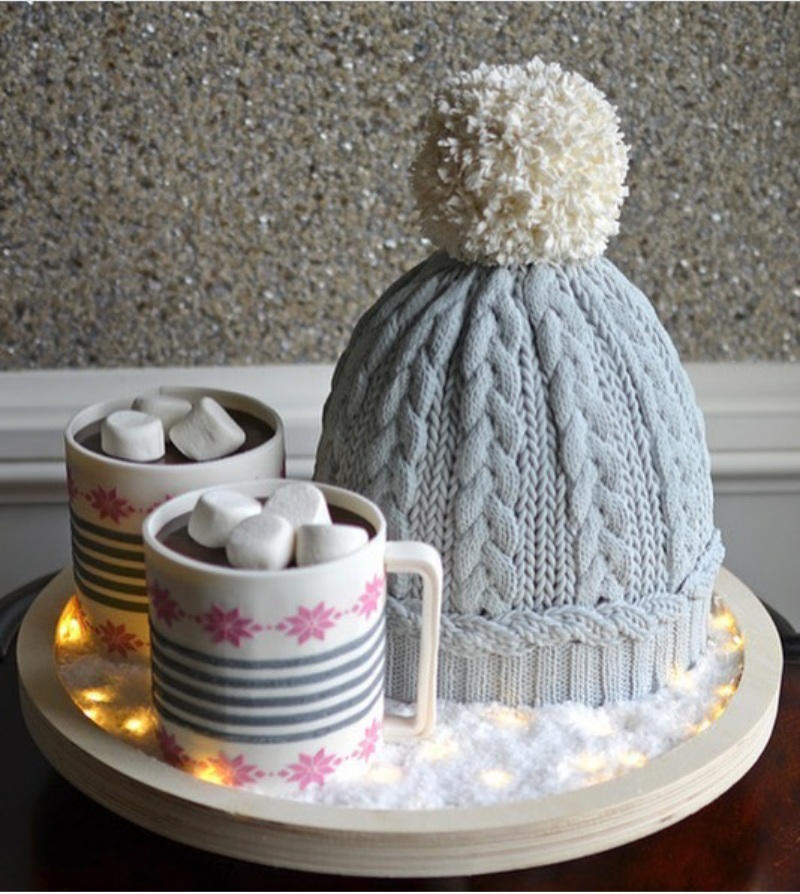 Beanie cake with coffee
How do you enjoy the winter days? Chances are you like to spend your days relaxing with a cup of coffee, wearing some comfortable clothing to keep you warm. If this sounds like you, then a beanie cake with a mug with coffee topped with marshmallows (also cake), will be the perfect winter cake design for you.
Pink drip cake
Love pink and snow? Then this pink drip cake is for you. Pastel pink is becoming the favorite of a lot of pink lovers. Adorn your cake with some snowflakes and ohm make it drip.
Frozen cake
What cake screams winter louder than a frozen cake. If you enjoyed watching frozen, then let it be your theme for your winter cake designs.
All white cake
White is just perfect for winter, you know, winter whites. So you can make an all-white cake instead for winter. But just because your cake is white doesn't mean it can't look stunning. Make some stunning decorative designs on the cake and add something for a pop of color.
Birthday winter cake designs
Olaf birthday cake
If it's your little one's birthday this winter, then an Olaf cake will be just the cake to make them. There's something about Olaf that just makes you giggle and your little one will definitely love it.
To make the birthday cake more appreciated by your little one, you can make the cake in their favorite color. To create a special memory for them, you can top the cake with their age.
White birthday cake
You can never go wrong with white in winter. So you can make an all-white birthday cake for winter. And for a pop of color, accessorize the cake with some fruits and colorful macaroons.